Harriet Thornton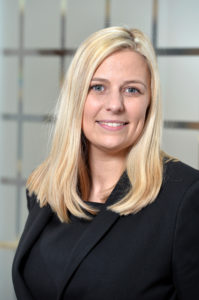 Harriet Thornton qualified as a Solicitor in 2008 and is in the Commercial Property department. She does a broad range of commercial property work including site acquisition and development, commercial leases and portfolio management with a particular interest on charities.
She has particular expertise in leasehold enfranchisement assisting landlords and tenants with lease extensions and purchases and sales of their freeholds.
Harriet won the Young Professional of the Year Award at the national Enfranchisement and Right to Manage Awards 2015 (known as the 'ERMAs'). She was the only representative from the North of England, named in the category. She is a also member of the Association of Leasehold Enfranchisement Practitioners (ALEP) which recognised her experience and expertise in this area.
Away from work Harriet enjoys travelling and is the captain of a local netball team.
Call Now : 01274 386 597
so she can start to help you.