Back to the Future
Published: 13th November, 2015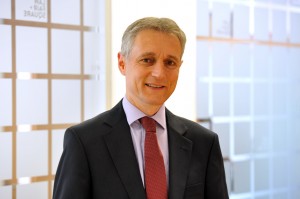 Trusts and Tax Planning expert Mark Jones looks back to the future.
There was much excitement in the newspapers recently when 21 October 2015 marked 'Back to the Future Day'. It was so named because that was the date that Michael J Fox travelled forward to in the iconic 1989 movie Back to the Future but it struck a particular chord with me because October 1989 was the month in which I was admitted as a solicitor. Back to the Future Day caused me to reflect on what has changed in the legal profession over the intervening 26 years.
Perhaps the biggest change during the course of my career is that the distinction between private clients and corporate clients has become increasingly blurred. My specialist areas are Wills, tax planning, trusts, probate and contentious trusts and probate but the days in which I could advise my clients on their personal affairs without also having some knowledge of corporate law are long gone. A high proportion of the private clients I act for these days have business interests. Many are business people who live in the Harrogate area but have family companies in or around Leeds and the surrounding area and to advise them, for example, on their Wills I often also need to consider what would happen to their businesses on death, succession planning for businesses and how they would extract capital from their businesses to fund their retirement.
I was therefore particularly delighted by the merger of Barber Titleys with LCF Law on 1 October to form LCF Barber Titleys. While Barber Titleys has been proud of its position as a leading private client firm in the area for well over a century, the merger will give our clients access to the depth of knowledge and experience on the corporate side that LCF Law has established previously at its offices in Bradford, Leeds and Ilkley. The level of service we are able to offer to our private clients across all four offices will undoubtedly be enhanced.
The fact that 26 years have passed by since we were all marvelling at Michael J Fox's futuristic world of hover boards and hand held computers also highlighted how quickly time flies.
With that in mind, now is a particularly good time to be reviewing pension arrangements. This is another area in which there has been much change recently and existing arrangements may no longer be appropriate. Taking expert advice now could make a big difference to your income in retirement and the tax your family pays on your death.
For further information or to discuss your needs contact Mark Jones  on 01423 502211 or email