LCF Law is a model company with 'best business to work for' award shortlisting
Published: 10th May, 2019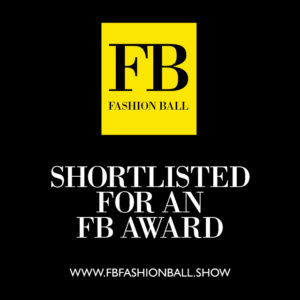 LCF Law have been shortlisted for a coveted business award after being selected as a finalist in the 'Best Business to Work For' category of The FB Fashion Ball Business & Lifestyle Awards.
The awards event provides a unique opportunity to shine a spotlight on excellent and outstanding achievements of both individuals and leading businesses from across Yorkshire. A collaboration between business and fashion, the popular event has been running for 21 years.
The winners will be announced at a glitzy Awards Gala Dinner and fashion show on 16th May 2019 at New Dock Hall in Leeds. The models on the catwalk include well known business leaders and employees from many businesses involved with the event.
Julie Davis, who is the head of LCF Law's residential division and was recently crowned 'Lawyer of the Year' at the Modern Law Awards 2019, said: "This is the largest fashion show and awards gala dinner in the North of England which partners with global retailers and businesses and attracts over 700 influential people, so it's a great platform for LCF Law.
"I have led the conveyancing arm at LCF Law for the last six years and am very fortunate to work with so many great people, providing a full range of conveyancing services to people buying, selling and re-mortgaging property. Having been in the industry for more than 30 years, it's been really refreshing to lead such a truly dedicated team."
LCF Law employs more than 145 people across offices in Leeds, Bradford, Harrogate and Ilkley. The straight talking firm has a modern approach to the provision of legal services.
Simon Stell, Managing Partner said: "We are at the forefront of legal services and have a talented enthusiastic team covering corporate and personal law. We are a busy practice made up of many hardworking professionals, and we have a big focus on providing a quality and flexible working environment. Everyone is proud of what we achieve for our clients, and we are also dedicated to supporting lots of charitable and cultural local initiatives in the towns and cities we are based, which our team find very rewarding."