Covid-19 and Legal Documents
Published: 30th April, 2020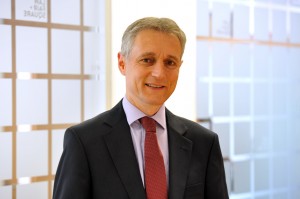 Personal Law Partner, Mark Jones, on why moving towards the electronic signature of Wills and other legal documents is not as straightforward as might be thought.
At the time of writing this article, we are still in the midst of lockdown due to the Coronavirus pandemic. I am writing the article at home (although, fortunately, I still have remote access to my secretary to type it).
Our thoughts are, of course, primarily with those who are suffering loss and illness at the present time but we are all experiencing changes to our daily life that we would never have imagined. Daily tasks like the weekly food shop have become a somewhat surreal experience and activities to which we wouldn't previously have given a second thought such as an evening at a restaurant or pub with family and friends are strictly out of bounds.
Hopefully, in the coming weeks and months, we will get past the worst and an element of normality will return but it is safe to say that many aspects of our lives will never be quite the same again. One such aspect may prove to be the signing of legal documents. For some time, there has been a feeling that the law in this respect has lagged behind technology and our recent experiences might be the catalyst for this to be addressed.
Wills through windows
Take Wills, for example. The last few weeks have seen a surge in people wanting to make Wills but the need for social distancing has raised real issues about how they can be signed. Under the law as it stands, a Will generally has to be signed in the presence of two independent witnesses (there can be an exception for people in the armed forces on active duty), which has been challenging during the period when we have needed to keep our distance. Clients have signed Wills through windows, standing around large tables and standing in large triangles well apart amongst other solutions.
Many clients have assumed that in today's world of instant communication, internet banking and contactless payments, a Will could be signed digitally with an electronic signature, but this is not the case.
Catalyst for change
Moving towards the electronic signature of Wills and other legal documents has been mooted from time to time but it is not as straightforward as might be thought. The preparation of a Will by a solicitor and its signing are far more than the production of the document itself. The solicitor's job is also about ensuring that the person signing the Will understands it, that they have the mental capacity to sign it and that nobody is putting them under pressure. This is for the benefit of the client as well as the solicitor because it ensures that the solicitor can provide evidence about these points if the Will is ever challenged. However, it is difficult for a solicitor to satisfy these requirements without meeting the client.
It is these kind of considerations that have slowed the progress of the modernisation of the signing of legal documents. While the age old processes have any advantages, social distancing has also highlighted their drawbacks in the modern world. Covid-19 may well prove to be the catalyst for change.
---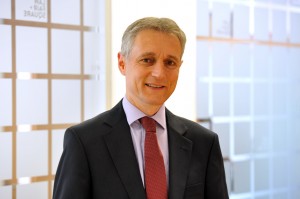 This article was written by Mark Jones. Mark is a Partner in our Personal Law Department and is based in Harrogate.
Mark specialises in the creation and administration of trusts, tax planning and wills as well as probate work, particularly those where the family has fallen out and contentious issues have arisen.
Further advice please contact Mark Jones on 01423 502211 or