Professional Negligence
Experienced & detailed professional negligence claims handling
We have wide experience in all aspects of professional negligence matters including successful claims against solicitors, accountants, architects, surveyors, engineers, financial advisors and other professionals.
Whatever the size of the claim, we put you in control by identifying where you stand, what your requirements are, what your options are and how best to reach your objectives. We do this by considering the legal position and relevant commercial issues, producing a plan, agreeing the next steps with you, clear budgeting, ongoing costs reviews and by offering a flexible approach to meet your needs.
The key benefits for you are a clear understanding of your options, a commercially pragmatic approach, more control over your costs and less wasted time.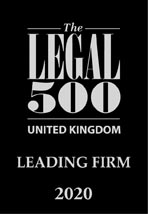 The Legal 500 has this to say about our Professional negligence: claimant Team
" LCF Law's professional negligence practice is split across the firm's Leeds and Bradford offices. The departments are particularly noted for their specialisation in the litigation of property and financial matters – areas in which practice heads Ragan Montgomery and Charles Abraham are knowledgeable. The duo also handle claims in a number of other sectors too, including a significant amount involving solicitors and accountants."
Services
Professional Liability, strategy, tactics and experts, professional indemnity risks, Claims against – bankers, architects, surveyors, valuers and estate agents, solicitors, underwriting agents, financial advisors, accountants