Wills + Inheritance disputes
Contested Probate? If you've had a inheritance dispute, we can help you
Sometimes a Will excludes a family member who is a dependant or someone who should have been provided for. If this affects you, we will assist in addressing the claim and reaching a solution for your benefit either through negotiation or court process.
These family disputes can be acrimonious. We believe in Law, Fair + Square. We will be there by your side. We will find a solution. We're great listeners and really understand your situation. We make the complex simple.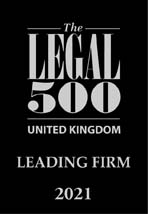 Legal Directory LEGAL 500 (2021 Edition) has this to say about our Contentious trusts and probate Team
At LCF Law, all the members of the contentious trusts and probate team are also property litigation specialists, which allows the practice to provide advice on a wide range of property-related matters. As well as trustees and beneficiaries, the team is also frequently instructed by administrators. Under the leadership of accredited mediator Ragan Montgomery, the practice handles a wide spectrum of work, including acting in disputes arising between trustees and beneficiaries, advising on issues involving capacity, and handling Court of Protection matters.
Testimonials
'They give good, practical advice and are a pleasure to deal with.'
'Ragan Montgomery leads the team and is impressive and does a good job of juggling many different challenges.'
Services –
Challenging the will, bringing probate claims, defending probate claims, challenging probate claims, Interest claims, Lack of testamentary intention, Lack of due execution; Lack of testamentary capacity, Lack of knowledge and approval, Undue influence, Fraud and forgery. Revocation, Related non-probate claims, Dealing with claims , final hearings, Discontinuance and compromise, enforcement of orders, terms of settlement, Appeals