Clear, practical advice on all your options.
---
If you are looking to buy or sell a health business, you will need sound legal advice. It will make the difference between a good or bad deal in years to come. We can give help and advice if you are looking to buy or sell a health business.
For many this might be the first (and possibly the only) time you will be involved in what can seem like a complex and daunting process. We make the complex simple. Even for those of you who have undertaken acquisitions and sales before and are familiar with the process, it can be time-consuming and very distracting.
Our job is to make the process as straightforward as possible by agreeing with you a clear plan of the legal work required. We are part of your team. We assist in coordinating advice from other experts including your accountant. We make sure that your team works for you to protect your interests and achieve your goals.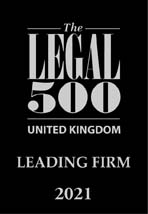 Legal Directory LEGAL 500 (2021 Edition) has this to say about our Corporate and Commercial Team
LCF Law's corporate and commercial practice is prominent in the healthcare sector, with a high volume of instructions from GPs, pharmacies and nursing homes across the UK. Practice head Susan Clark has developed a niche in the highly active and heavily regulated dental sector.
Services –
Mergers and acquisitions, take-overs, disposals, M&A strategies, MBOs, EBO's,  bolt-on acquisitions, purchase of a business, sale of your business, Employee share schemes, Employee buyouts, Transfers of employment contracts (TUPE), due diligence, Contracts, Intellectual Property issues, Succession Planning , Exit Strategies