LCF Law sponsors Henshaws Art Event
Published: 9th March, 2020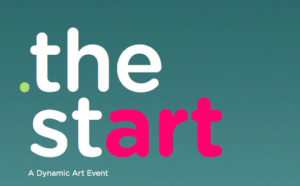 Henshaws are delighted to announce UBS and LCF Law as headline sponsors of Henshaws Art Event at Rudding Park. Henshaws is a local charity supporting people living with sight loss and a range of other disabilities to achieve their ambitions and go beyond expectations.
Henshaws Art Auction will take place at the award-winning Rudding Park for one evening only on Thursday 12th March 2020. This dynamic event will include a drinks reception, auction, a hanging exhibition, along with interviews with the artists. The Advisory Panel includes the Antiques Roadshow's Adam Schoon, Joe Dunning from Sotheby's and art consultant and curator Heidi Donohoe.
Adam Schoon from BBC's Antiques Roadshow said, "I'm delighted to support Henshaws with this exciting event, it's great to see so many artists from across the North of England coming together in aid of this worthy cause."
In the heart of North Yorkshire, the Arts & Crafts Centre is at the forefront of disability support, providing holistic support to people living with learning disabilities. Art at Henshaws is just the beginning. The beginning of a journey where everyone is on the same level playing field. Where no-one is labelled, pre-judged or pigeon-holed. It's the start of a creative journey; a rewarding one, an exciting one, a life-changing one. It's a platform from which people can nurture a full spectrum of life skills that will help them succeed beyond the studio; creating a community of people seeing beyond their differences. No one is isolated because of their disability: Henshaws Arts & Crafts Centre uses art to bring people together in workshops and at events.
All money raised from the art event will go towards Henshaws' appeal, raising money to redevelop the Arts & Crafts Centre in Knaresborough to improve accessibility and expand the support it provides. Appeal Manager Sarah Martin explained; "The Arts & Crafts Centre is an inspirational place, a community hub at the heart of Knaresborough. It is wonderful that both UBS and LCF Law have come together to support our event which will kick-start the fundraising activity."
Karen King from UBS Wealth Management described; "We're passionate about supporting the places where we live and work. Art is at the heart of our philanthropic endeavours, by supporting Henshaws we can connect with the communities. Art is a way of understanding the world, one brush stroke at a time."
Partner, Tim Axe  said: "Supporting charities is part of our ethos and we are really looking forward to backing Henshaws, which does such invaluable work. The Art Event at Rudding Park will not only help to raise funds for Henshaws, but also showcase a huge range of talented artists from our region and beyond."
The Centre started off with 50 individuals, who are called the Art Makers and 21 years later the Centre now supports over 175 talented individuals who attend every day of the week to make outstanding pieces of work. Find out more about the appeal to ensure our future at henshawsarts.org.uk