Tom Edwards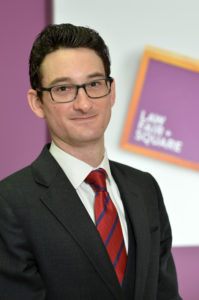 Tom Edwards is an Associate lawyer in the Disputes Team.
Tom advises on a wide range of property and related disputes, including breaches of lease and freehold covenants, recovery of and challenging rent and service charges, commercial and residential possession claims, rights of way and other easements, adverse possession, tenancy renewals, amongst other things.
Legal Directory LEGAL 500 (2019 Edition) has this to say about Tom
Associate Tom Edwards, ..is 'enthusiasm personified' and is 'a bright, solution-driven and effective lawyer who is clearly going places'.
Legal Directory Chambers UK (2019 Edition) stated : Tom Edwards of LCF Law is recommended for landlord and tenant, trespass, boundary and rights of way litigation. Sources say that "his understanding of the issues is very good," and that he is "tactically excellent".
View our complete range of dispute law services
Call Now : 01274 386 567
so he can start to help you.