Liz Henry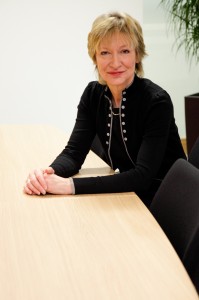 Liz Henry is a Partner with 30 years experience. She deals exclusively with employment law which is a complex and fast moving area of law requiring specialist advice. Liz's in-depth knowledge and experience enables her to quickly identify key issues and focus on swift and cost effective solutions.
Liz works with businesses and senior individuals and enjoys building relationships with her clients and solving their problems. She understands how to achieve practical and commercial results in what can be very sensitive situations. She handles contract issues and disputes and can also work with you on performance issues and restructuring projects allowing you to get on with your core business. She has particular experience in negotiating senior executive and director exits.
Chambers UK (2020 edition) "Elizabeth Henry focuses on employment disputes, and is particularly adept at managing contentious situations concerning senior executive exits and dismissals.
One client says: "She is straight to the point and provides very clear advice," while another adds: " I love working with Liz as she explains things in a way that is easy for a non-lawyer to understand."
Call now : 0113 201 0406 or email