Neil Shaw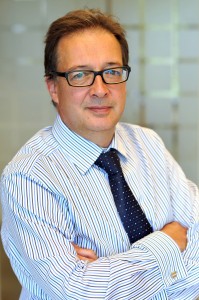 Neil Shaw has over 25 years' experience in advising people about Wills, Trusts and estate planning and is the Head of the Personal Law department.
Neil's wealth of knowledge and understanding in what are sensitive and emotive issues enables him to provide appropriate solutions to client's concerns allowing them to get on with the important things in their lives confident that their affairs are in order.
Neil is often called upon to act as a Professional Independent Executor in contested estates; as a Professional Deputy in the Court of Protection as well as also being asked to perform the duties required of a Professional Attorney and Trustee in a substantial number of Family Trusts.
Neil also has a keen interest in the charitable sector advising a number of institutions and organisations.
Neil's team has been recognised by the 2016 Legal500 for its outstanding private client work, and has leapt up the rankings in both the Personal Tax, Trust, and Probate categories.
The guide said that the 'competent' private client team provides 'very proficient' advice under the leadership of Neil Shaw, who acts as a professional deputy for clients unable to look after their own assets.
Call Now : 01274 386 992 or email