Clementine Duckett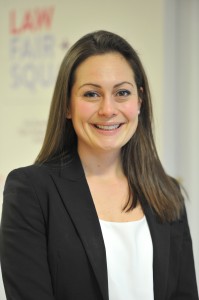 Clementine oversees LCF Law's corporate strategy and business development from its Harrogate office.
Since joining LCF Law as a Partner in 2016, Clementine has advised companies, management and funders on all areas of company law such as acquisitions, disposals, shareholder arrangements, equity structures, investment, corporate reorganisations, re-financing and management buy-outs.
Her experience focuses on private equity transactions largely in the technology, healthcare, retail and real estate sectors.
Clementine used her experience and expertise to successfully handle sale of a North Yorkshire-based multi-million pound waste management company which allowed the shareholders to create one of the UK's first closed loop recycling companies to turn organic waste into energy.
Local to the area, Clementine is focused on building on the existing solid reputation in Harrogate and driving LCF Law's corporate and commercial work and strategy across North Yorkshire and the surrounding region.
Clementine is passionate about providing an excellent, partner-led, service to all clients. She effectively communicates with clients and ensures that her expert team remains involved during every stage of a transaction so that everyone concerned is informed throughout each phase of the deal.
LCF Law's corporate team's way of working has led to a strong retention of clients. Furthermore, Clementine continues to attract work from other professionals and word of mouth recommendations which support the high quality of work undertaken by her and her team.
Prior to joining LCF Law, Clementine gained experience with the corporate team at 3volution in Leeds, the corporate team at Pinsent Masons in London and the in house legal team of Cable and Wireless Worldwide plc.
Call Now : 01423 851 131 or email ku.oc1620716382.fcl@1620716382ttekc1620716382ud.en1620716382itnem1620716382elc1620716382