James Sarjantson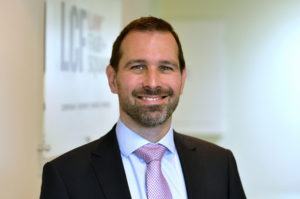 James Sarjantson is a Partner who has over 16 years' experience in dealing exclusively with Commercial Contracts and Intellectual Property (IP) matters. James' in-depth knowledge and many years of experience in these areas of law enables him to quickly identify the key commercial and legal issues, and to work with his clients to achieve objectives swiftly and cost-effectively.
James advises across the full range of IP rights (patents, trade marks, design rights, copyright, and related rights), and has particular expertise in relation to IT contracts, franchising, business process outsourcing, packaging machinery and the EU Biocidal Products Directive/Regulations.
James Sarjantson has dealt with Data Protection matters on behalf of clients for many years and is able to provide practical and commercial solutions to issues raised by the General Data Protection Regulations [GDPR], and to advise on the steps that businesses can take themselves to move towards compliance.
James has previously spent time working in-house in the legal department at Matalan Retail Limited, and has a post-graduate diploma in IP Law & Practice from Bristol University. James' team are ranked as one of the leading advisors in the region for Intellectual Property, and IT/Telecoms matters, in the leading legal directory, the Legal 500.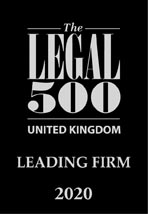 Legal Directory LEGAL 500 (2020 Edition) has this to say about our Intellectual Property Team
"The commercial and intellectual property team at LCF Law is noted for its representation of owner-managed businesses, online retailers and IT sector clients alongside particular expertise advising on the EU Biocidal Products Directive and Regulation. James Sarjantson heads up the practice and has experience across the full range of IP rights."
James's Info-Burst takes you through why Terms and Conditions assist you in business.
Call now: 0113 201 0401 or email