Top tips for reviewing your affairs
Published: 13th November, 2015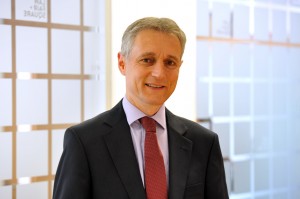 Trusts and Tax Planning expert Mark Jones looks at why its always a good time to take stock and review.
Halloween and Bonfire Night have been and gone, summer holidays are a fast receding memory and Christmas is nearing. This is the ideal time to review your affairs to start 2016 on a firmer footing. Here are some ideas you might want to consider:
There have been significant changes to the Inheritance Tax laws in recent years, first with the introduction of new rules allowing allowances to be transferred between spouses and then with the announcement that a new exemption will be introduced in 2017 to be set against a main residence. We always recommend that Wills should be reviewed at least annually to take account both of changes in the law and also changes in personal circumstances, but it is particularly important to review them now. The recent changes mean that some Wills which were appropriate when they were signed might not be so appropriate now.
Ensure that you make proper use of your tax allowances for the 2015/16 tax year.
The year ends on 5 April 2016 so now is the ideal time to plan ahead so that allowances can be used before they are lost.
Could you save more tax for the family with wider tax planning?
There are various steps that can be considered to save a larger amount of tax for the family over and above the annual exemptions and what will be appropriate for each individual will depend upon their own circumstances. Many of these steps only become effective after a qualifying period, however, and the sooner they are considered the better. The key is to take proper advice in relation to your own circumstances.
Do you have a Lasting Power of Attorney?
Financial affairs are becoming ever more complex. How would your family cope if you lost capacity and were unable to deal with your affairs yourself? A Lasting Power of Attorney under which they could deal with matters for you can be a very cost effective safeguard for the future. In addition, there is a second type of LPA to appoint someone to make more personal decisions for you, such as medical treatment and where you live. Signing one can ensure that decisions are taken by the people you would wish.
If you have a business, how would it cope without you?
Many businesses run into difficulties because of a lack of proper succession planning. Now would be a good time to consider how your business will be passed on through the generations and what steps should be taken to protect it by way of insurance and so forth against the expenses that might arise should you die or become incapacitated.
In addition to your physical assets, have you considered your digital assets?
Most of us now have digital assets such as collections of music and photographs stored in the cloud, social networking accounts and so on. Do you know what would happen to these if you died? The answer is not straightforward because the rules are ever changing and can differ from one company to another. It is sensible to review what you have and how it would be dealt with for the sake of certainty.
For advice and assistance in relation to all of these matters contact Mark Jones at LCF Barber Titleys on 01423 502211 or email