LCF LAW SOLICITORS IN ILKLEY, WEST YORKSHIRE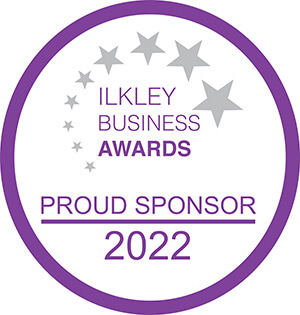 LCF Law has been part of the Ilkley business community for well over 70 years as a law firm practicing from the town centre of Ilkley, formerly, in 1931, as Last & Reddihough, then Last Peters & Co, through Last Suddards to Last Cawthra Feather and now LCF Law. Those who work in the office all live locally. Many of our clients live locally or are local businesses. We are invested in the community in so many ways.
Our vision is to be the best law firm in Yorkshire to work with; to help all our lawyers fulfil their potential and enable clients to achieve their goals. Our mission is to deliver legal services that exceed expectations.
Our Ilkley office provides a full service to businesses and individuals throughout Yorkshire and beyond. Offering practical and valuable advice with clarity and great service, taking pride in communicating clearly, listening to clients' individual requirements, and acting in accordance with agreed instructions and timescales.
Our Ilkley Services
Our Ilkley Corporate team of highly experienced legal experts advise companies, banks, financiers, and business owners on all aspects of law. Our expert legal advisors work with you to understand your company, your industry and your challenges.  Specialist areas include: disposals & acquisitions, directors duties & corporate governance , business structures & restructures , partnerships, LLPs, joint ventures , succession planning & exit strategies, employee share ownership
Our Ilkley Disputes team advise companies and business owners assisting them to resolve varied disputes. Consulting our team early often identifies a course of action that can resolve a potential dispute before Court action occurs. Our team includes accredited mediators trained in facilitation and negotiation. We have experts in many areas including commercial contracts, energy supply, shareholder and partnership disputes, property litigation, contested probate, insolvency and corporate recovery, debt collection, construction.
Our Ilkley Real Estate team have years of experience advising property owners and investors. Acting for both individuals, companies with large property portfolios, developers of commercial or residential property the department provides a full legal service property management, acquisition, disposals and planning and environmental  issues. Our solicitors will work closely with you to achieve your objectives within agreed time scales, communicating clearly and regularly throughout.
Our Ilkley Personal Law team advise on inheritance and legacy planning; wills, probate, and trusts; lasting powers of attorney; court of protection; legacy planning for the vulnerable; managing the future generation financial planning for clients with significant asset portfolios. Our team uses its experience and expertise to understand the present and future challenges our clients are facing. We take time to understand personal and family situations.
Our Ilkley Family Law Team approach every client with sensitivity and understanding. Our solicitors have many years' experience of helping couples to address their matrimonial, civil partnership or other relationship worries or issues whatever they may be. Advising individuals how to protect their assets when they are entering into a new relationship stage or their circumstances are changing.
Where to find us
Situated in the centre of Ilkley our offices are in the heart of this historic town.  The A65 goes through the town and its a mere a five minute from the train station.  To get directions click here and enter your starting point.
Ilkley
2 Wells Walk, Ilkley LS29 9LH, UK
@53.9241806,-1.8236779
2 The Wells Walk
Ilkley
West Yorkshire
LS29 9LH
Arriving by car
With 178 spaces and less than two minutes walk to our office South Hawksworth Street is the main car park in Ilkley.
Arriving by train
Ilkley Train Station is within a five minute walk of our office.  To get timetables click here and enter your starting point and if you need directions from the train station to our office you will find them here.
Arriving by bus
Ilkley is well serviced for traveling by bus with ample stops close to our office.  To get timetables click here and enter your starting point
Lost?
If you can't find us, just call 01943 601 020 and we'll be happy to help steer you right.