Property Disputes & Litigation
LCF Law's team of property litigation lawyers advise on disputes and litigation on both commercial and residential property.
We know that any sort of property dispute can be complicated and stressful and we always strive to resolve situations as quickly and commercially as possible, whether we are acting for commercial or residential property owners, for developers, for surveyors, for landlords or for tenants.
Whatever the nature of the dispute we will provide quality advice and support to help you to resolve it; whether that is through negotiation, litigation, arbitration, expert involvement or alternative dispute resolution.
We know that you do not want to be embroiled in costly and lengthy litigation so we always aim to resolve disputes as quickly as possible. We look for cost-effective and pragmatic solutions. If we consider you should fight the case we will tell you. Equally, if we think you should cut your losses and get out quick, we will advise you to do just that.
We can help you to pursue or defend a claim and our highly experienced team can act at every level whether in Tribunals, County Court, High Court, on Appeals, or above.
We also recognise that there is often a crucial need to maintain ongoing relationships with both landlords and tenants, as well as business contacts, co-owners and associates during any form of dispute.  Throughout any dispute we work hard to minimise disruption to your business and to protect your reputation.
Our commercial and residential property work includes:
Commercial and residential boundary disputes;
Resolving issues relating to blocked rights of way, drainage and other easements;
Claims for adverse possession/squatters rights;
Advising on restrictive covenants and resolving breaches relating to those;
Considerable experience in possession claims against trespassers (including travellers and squatters) from buildings and open ground;
Commercial and residential possession claims;
Dilapidations claims;
Neighbour disputes;
Injunctions;
Mediations;
Professional negligence claims against solicitors, surveyors and valuers in property matters;
Nuisance claims;
Disputes relating to buying and selling commercial and residential property;
Rights to light;
Disputes over of property ownership;
Disputes relating to trusts of land;
Orders for sale of property under TOLATA;
Riparian rights;
Proprietary estoppel claims;
Farm disputes
How we can help
At LCF Law our Property Litigation Team has extensive experience of all sorts of commercial and residential dispute resolution and litigation. Our clients range from large national charities and major property investors through to individual landlords and tenants.
We pride ourselves on working closely with our clients to determine what success looks like for them from the outset; and we share our experience so our clients have a full understanding of what is likely to happen in various scenarios. Very often we provide advice that helps to ensure that disputes are avoided in the first place.
Throughout our dealings with you we will keep you fully informed on progress and costs through case summary reports and regular, straight-talking communication. No jargon. No hidden fees.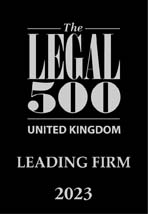 Legal Directory LEGAL 500 (2023 Edition) has this to say about our Property Disputes Team
Noted for its expertise in urgent possession claims in the High Court and County Court, LCF Law also handles forfeiture and breach of leasehold, and freehold covenant matters. Practice leader Ragan Montgomery focuses on the property elements of contentious trust and probate disputes, while Tom Edwards 'has the knack of simplifying complex problems and managing them clearly and efficiently.'
Testimonials
'The property litigation team at LCF is hugely experienced and highly successful, very committed to their clients and extremely knowledgeable.'
'Tom Edwards is an outstanding lawyer, very hardworking and tactically astute.'
'Excellent knowledge and approach to difficult and complex matters.'
'Ragan Montgomery is a safe pair of hands and is able to approach complex matters at ease but with a professional manner, whilst displaying the confidence to deal with a matter.'
'My main contact is with Tom Edwards. A hugely knowledgeable property litigator who would be my 'go-to' contact if I had a property dispute. He has the knack of simplifying complex problems and managing them clearly and efficiently, always with a considered plan in mind.'
'The team are focused on working with you as a client to get matters completed. They are very knowledgeable and work with you to get the best outcome.'
Call Us Now
Our solicitors are ready to help you. Click on Contact Us, use the Contact form above, or send a message direct to one of the team working in this area from their business cards below.