Wills, Inheritance & Estates
The Personal Law department at LCF helps make our clients' lives as simple as possible by solving their legal problems when they arise; and by helping them to avoid any problems in the first place, as far as possible.
Our team uses its experience and expertise to understand the present and future challenges our clients are facing. We take time to understand personal and family situations. We do this by asking the "What If" questions so that we can understand every client's unique background, family wishes, wants and needs.
We advise on the preparation of Wills to ensure that our client's assets are passed on to the people who they wish to benefit and do so in the most tax efficient way; also to ensure that their assets do not pass to the people they do not wish to benefit.
The department is finding that clients are increasingly asking for advice on the use of Trusts to help ensure that their assets are protected in the long term and are regularly used as part of estate planning and succession planning.
We encourage clients to put in place Powers of Attorney to help ensure that someone can make decisions for them if they lose capacity. If this hasn't been possible then we can advise on an application to the Court of Protection so that someone has authority to make decisions. Powers of Attorney not only cover financial matters but also Health and Welfare, helping clients and their families to deal with later life planning and being involved in decisions on medical treatment.
When a client dies we can help the family in dealing with the Administration of the Estate, including obtaining Grants of Probate from the court and dealing with the necessary Inheritance Tax Returns. Our experience and expertise helps us to ensure that all available tax allowances are claimed and we can advise on the re-structuring of the deceased's affairs (even after they have died) to ensure these reflect the circumstances at the date of death.
We work regularly and closely with other departments in the firm. This includes dealing with Inheritance and Probate Disputes alongside our Contentious Probate department in LCF's Disputes Team.
Succession Planning for business owners and farmers is an important part of our work. This involves advising clients alongside our Corporate Team to assist with succession planning for business owners. We also advise on putting in place business Lasting Powers of Attorney in case a business owner loses capacity and needs to appoint someone to continue to run the business during their incapacity.
We also have a number of personal lawyers who advise on specialist areas including Sharia Wills and dealing with Cross Border Estates and International Assets.
Additionally, we advise on Personal Injury Trusts and Vulnerable Beneficiary Trusts, working closely with organisations such as Mencap who assist families who have children with learning difficulties.
LCF's personal lawyers act as your 'trusted advisors'. We will find solutions to your legal problems and assist you in managing the legal challenges in your life so that you can get on with things knowing that your legal affairs are in safe hands.
We take time to listen and really understand your situation. We are by your side to provide sensitive support and quality advice, whatever the circumstances.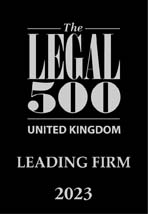 Legal Directory LEGAL 500 (2023 Edition) has this to say about our Wealth, Inheritance and Estates Team
The private client team at LCF Law is headed by Neil Shaw. It specialises in providing advice regarding the incorporation and organisation of trusts, to high-net-worth clients. Shaw is based in Bradford, and is a longstanding member of The Society of Trust and Estate Practitioners. The firm's work regularly includes Court of Protection matters; Ann Christian is another key name in the team.
Testimonials
LCF Law has many senior staff and partners who have been there for a long time – it is obvious when working with them that they know each other very well and are happy to bring in other team members with specialisms as required.'
'As a client I have found LCF Law approachable and efficient.'
'Good team. The individuals have a good knowledge of will trust and probate law.'
'Neil Shaw is an excellent lawyer with great knowledge of private client law and very good with clients.'
Call Us Now
Our solicitors are ready to help you. Click on Contact Us, use the Contact form above, or send a message direct to one of the team working in this area from their business cards below.