Corporate Law
Timing, opportunity and commercial acumen are necessary parts of all commercial transactions. You want lawyers who understand your commercial objectives and work hard to achieve them for you.
Lawyers who look after your interests are essential in all transactions. We employ great corporate lawyers with experience and expertise to help you.
Our  Corporate team of highly experienced legal experts advise companies, banks, financiers, and business owners on all aspects of law. Our corporate lawyers will work with you to understand your company, your industry and your challenges.  Our specialist areas include: disposals & acquisitions, directors duties & corporate governance , business structures & restructures , partnerships, LLPs, joint ventures , succession planning & exit strategies, employee share ownership
We listen and we get to the heart of the matter to achieve the best outcomes for you.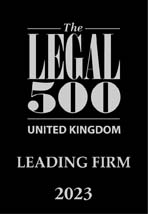 Legal Directory LEGAL 500 (2023 Edition) has this to say about our Corporate and Commercial Team
LCF Law offers 'succinct legal advice coupled with commercial awareness.' The group is active for SMEs, owner managers and family businesses but also for healthcare sector clients such as pharmacies, dental practices, nursing and care homes, and GP practices. It often advises on sales to private equity and larger corporate acquirers, Employee Ownership Trusts and corporate restructuring. Susan Clark is the team head and main contact. Cathy Cook is 'brilliant at delivering the desired outcome.'
Testimonials
'Great practical lawyers who really understand their clients' businesses.'
'Susan Clark – fantastic adviser who knows her clients' history and guides them through tricky negotiations brilliantly. Absolutely holds her own against lawyers in much bigger firms. There's nothing she hasn't seen in her practice and she can cut through to the important commercial points. Delightful to work with.'
'Cathy Cook – superb communicator and brilliant at delivering the desired outcome. A really dedicated adviser who is also a fantastic person!'
'LCF have a friendly, hands-on, commercial approach to corporation transactions and legal advice.'
'The team is very knowledgeable, and always willing to research issues without committing to something they don't understand. They appear to understand their client and accommodate specific requirements.'
'Succinct legal advice coupled with commercial awareness.'
'James Sarjantson – always accessible and always provides a candid approach to the problem at hand.'
'The LCF corporate and commercial team is always responsive and offers great advice. The level of communication is exceptional with rapid responses going above and beyond. I have even had a partner take a call from me whilst they were on vacation to ensure the momentum was maintained on an acquisition project.'
Call Us Now
Our solicitors are ready to help you. Click on Contact Us, use the Contact form above, or send a message direct to one of the team working in this area from their business cards below.