Corporate Law
Timing, opportunity and commercial acumen are necessary parts of all commercial transactions. You want lawyers who understand your commercial objectives and work hard to achieve them for you.
Lawyers who look after your interests are essential in all transactions. We employ great corporate lawyers with experience and expertise to help you.
We listen and we get to the heart of the matter to achieve the best outcomes for you.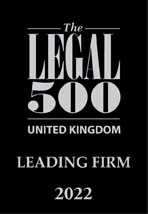 Legal Directory LEGAL 500 (2022 Edition) has this to say about our Corporate and Commercial Team
At LCF Law, the corporate and commercial practice retains its expertise in the healthcare sector, under the leadership of Susan Clark, who is singled out by clients for her skillset. The group receives a steady stream of mandates from GPs, pharmacies and nursing home clients on compliance, transfer and reorganisation matters; M&A mandates also feature in the workload.
In the Harrogate office, Cathy Cook advises large businesses on sales, purchases, and acquisitions.
Testimonials
"Susan Clark worked very well, also liaising as required with our accountants who were negotiating the sale. I particularly valued the way in which the process was explained and any areas of potential conflict were rationalised and managed."
"Susan Clark – partner is our main contact. We use her expertise and counsel on a weekly basis. I have found that Susan has an unique skill amongst corporate lawyers used to understand her client."
Call Us Now
Our solicitors are ready to help you. Click on Contact Us, use the Contact form above, or send a message direct to one of the team working in this area from their business cards below.