Ragan Montgomery is a Partner who has over 18 years experience dealing with disputes. She is both an experienced litigation solicitor and a mediator. Ragan's experience enables her to quickly identify where you stand, what your requirements are, what your options are and how best to achieve the outcome you want. Ragan understands that not everyone wants to go to court and she is able to advise how best to avoid it. If court action is required she can take a tough approach.
Ragan advises across a full range of disputes but has particular expertise in wills, trusts and inheritance disputes, property and landlord and tenant disputes, together with negligence claims arising out of those areas.
Ragan is one of only a small number of lawyers who has been appointed as a Member of the Association of Contentious Trusts and Probate Specialists (ACTAPS) and is denoted as an Leading Individual in the legal Directory the Legal 500.  Ragan is an Affiliate Member of STEP, as well as, a member of the STEP Contentious Trusts and Estates Special Interest Group.
Ragan is a member of the Property Litigation Association and her expertise is recognised by the Leasehold Advisory Service. Ragan is a qualified Civil and Commercial Mediator accredited by the ADR Group.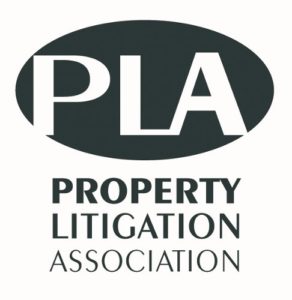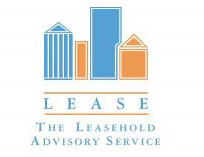 Examples of Ragan's work include:
Advising a client in relation to latent defects in a new build property, with significant implications relating to the safety of the property. Identifying and obtaining specialist expert evidence on the relevant issues ensuring a successful outcome for the clients of an efficient and safe resolution of the dispute with an award of compensation and the issues fully rectified.
Acting for a client served with a notice of termination of the Lease opposing renewal of a lease on the basis of proposed redevelopment. The client vacated the premises without meeting its covenant to repair. The client was then served with a claim for significant dilapidations and complex arguments arose as to the date of termination of the lease (by surrender or operation of the LTA), the implications of Salisbury -v- Gilmore, whether the Landlord can change their mind and whether an estoppel defence was available.
Instructed to act on behalf of the beneficiary of a Will Trust who had not received the monies she was entitled to. Advised on limitation issues, the tracing of assets and the implications of various breaches of trust by the Trustees including self-dealing of Trust property at an undervalue.
Instructed to represent a vulnerable Defendant who is the beneficiary of a Will Trust. An application for an Order for sale of the property in which he was living has been issued against him as this was not gifted to him under the will. The matter was complicated due to the acrimonious relationship between the client and his siblings. The matter was further complicated by satellite issues not pertinent to the litigation raised by parties in relation to the conduct of the Executor, chattels and allegations of criminal conduct. Proceedings were settled in respect of the main issue prior to trial whereby our client received a far more favourable result than would have been possible at trial and at the same time progressing a number of the satellite issues.
Representing a Claimant with learning difficulties in a claim that his father had made inadequate financial provision for him. The client is the beneficiary of a lifetime Trust comprising only shares in a property investment company. His father's Will made no provision for him. The convoluted nature of the Trust and the deceased's affairs suggest that the Trust will never viably provide an income and in fact may be insolvent. This would leave the client and his brother, who also has learning difficulties without an income during their lifetime which is clearly contrary to their father's intentions when he set up the Trust. The matter has been further complicated by difficulties in ascertaining ownership of certain properties in the deceased's Estate, loans from the deceased to the Trust and properties owed to the deceased's ex-wife under the terms of a matrimonial settlement. Because of the learning difficulties delivery of legal services have been tailored accordingly.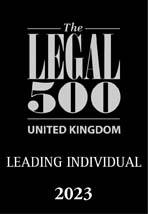 Legal Directory LEGAL 500 (2023 edition) has this to say about Leading Individual Ragan Montgomery.
The 'unflappable' Ragan Montgomery heads the Bradford-based team at LCF Law. The team acts on a wide spectrum of matters, including trusts disputes, complex issues of capacity, gifts in wills, Inheritance Act cases, removal of executor claims and Court of Protection matters. Montgomery is able to draw on her experience as an accredited mediator in contentious matters.
Testimonials
'LCF is a strong regional practice with excellent personal service, timely actions and it's cost-effective.'
'Led by Ragan Montgomery, the LCF team specialising in contentious trusts and probate is very impressive indeed – fighting the corner of its clients whilst giving shrewd and pragmatic advice.'
'Ragan Montgomery is a very experienced and unflappable partner – nothing fazes her. She's brilliant with clients.'
'A small team but does good work locally and is easy to deal with- no 'point scoring' even when faced with opposing views. Ragan Montgomery is really lovely to deal with, a good brain, practical and sees the commerciality in reaching a conclusion.'
'Ragan Montgomery is strong and rolls her sleeves up to get the job done. Works hard and sees the wood from the trees.'
'Ragan Montgomery is great to work with – knowledgeable and approachable. She knows which points to take and which to leave.'
'The firm are collegiate and really do work together across practice areas and seniority.'
'The individuals at the firm are friendly, approachable and put clients at ease.'
Outside of LCF Law, Ragan is a mentor for the Prince's Trust Charity Mosaic programme where she meets Bradford schoolchildren and works on their confidence to achieve their aspirations.