Tom Edwards is an established property disputes Partner recognised in the legal directories as, "a hugely knowledgeable property litigator who would be my 'go-to' contact if I had a property dispute. He has the knack of simplifying complex problems and managing them clearly and efficiently, always with a considered plan in mind", being "a seriously switched-on lawyer", having "excellent approach and knowledge to difficult and complex matters" and demonstrating, "the ability to respond to a request instantly, with a clam nature and a depth of knowledge and experience."
He is widely recognised as a specialist in claims against trespassers, residential and commercial possession claims and forfeiture, boundary disputes, rights of way and other property rights, adverse possession and breaches of restrictive covenants contained in leases and freehold titles.
Tom also frequently receives instructions across the full range of landlord and tenant, property and property management cases, including neighbour disputes, lease renewal claims, dilapidations, service charges disputes, issues relating to buying and selling residential and commercial property, nuisance claims, easements, orders for sale under TOLATA, proprietary estoppel claims, farm disputes, property based professional negligence and recovery of rent arrears.
His clients include high profile charities, railway companies, property investors, professional landlords, dental practices, surveyors and private individuals. Tom also regularly acts for other solicitors in relation to their personal property disputes or via recommendations and is frequently referred work from other solicitors when they are subject to a conflict of interest.
Tom has written articles for The Sun Newspaper, The Yorkshire Post, Yorkshire Life magazine, amongst other publications.
Tom is a Solicitor Advocate and a member of the Property Litigation Association.
Recent cases include:
An urgent claim against trespassers camped on a railway station to ensure their immediate eviction.
Representing a national charity to secure commercial premises on Oxford Street in London following unpaid rent arrears, unlawful subletting, the attempted exercise of a break option and various other related matters.
Assisted a large property portfolio client with managing various lease renewals of large commercial premises against high profile retail tenants.
Acted for two high net worth business owners in relation to a claim for misrepresentation and rescission following them purchasing a multi-million pound property and discovering it flooded regularly and had a tenant on their land.
Represented the owner of a large country estate in relation to trespass, nuisance and boundary issues.
Successfully opposed unfounded claims brought against a national charity in relation to alleged housing disrepair.
Resolved a dispute for a residential homeowner in relation to a complex and acrimonious boundary, right of way and restrictive covenant dispute with 5 neighbours.
Assisting a client in resolving a dispute surrounding the interpretation of the terms of a lease.
Tom Edwards expertise is recognised by the Leasehold Advisory Service.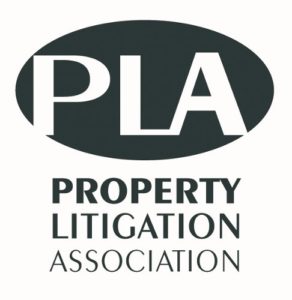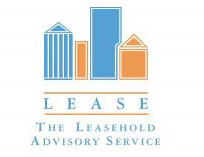 Chambers and Partners (2024 edition) has this to say about Tom

"Tom Edwards has notable experience in handling land disputes, including claims concerning rent arrears, trespassing and possession matters. He also advises on commercial landlord and tenant matters including rent reviews and dilapidations"
"A seriously switched-on lawyer."
"Tom Edwards always provides good clear instructions. My discussions with him show a very good appreciation of problems in boundary dispute matters."