Tom Edwards is a Partner in the Disputes Team.
Tom advises on a wide range of property and related disputes, including breaches of lease and freehold covenants, recovery of and challenging rent and service charges, commercial and residential possession claims, rights of way and other easements, adverse possession, tenancy renewals, amongst other things.
Examples of Tom's work include:
Acted on numerous urgent possession claims against trespassers for a national charity where there was risk to life and damage to the property as a result of the trespass.
Representing a property investor in relation to its intended claim for specific performance of the sale and purchase contract in respect of three separate properties in London.  The client entered into the sale and purchase contract with the sellers, but the sellers failed to complete.  The principal reasons for this were that the purchase prices would not satisfy the amounts due to various creditors of the seller and therefore the lenders would not provide consent to sale.  In respect of two properties LPA Receivers were appointed.  Further problems arose in respect of the fact that an application was been made against one of the properties to register a further restriction which would take priority over our client's interest if they purchased and therefore they would be subject to that interest.
Advising in a complex dispute with a claim value up to £25 million in respect of the rent review clause of a commercial lease of a car park. The crux of the dispute revolved around the meaning of the words in the lease and whether the lease should be rectified on the basis of alleged common mistake.
Successfully defended a claim brought by a bank against our client for (a) recovery of a loan facility worth over £2 million and (b) possession of client's substantial property. In respect of the loan facility there were technical arguments surrounding historic bankruptcy.
In Jafari v Tareem Limited [2019] EWHC 3119 (Ch)) represented the Claimant in the action and subsequent High Court Appeal on seven grounds relating to matters of law and fact.  Important issues considered included whether a landlord of a commercial lease may avoid liability for breach of covenant in respect of building works which would amount to an unreasonable interference, by the landlord providing financial compensation by agreeing to waive rent
Tom is a member of the Property Litigation Association and his expertise is recognised by the Leasehold Advisory Service.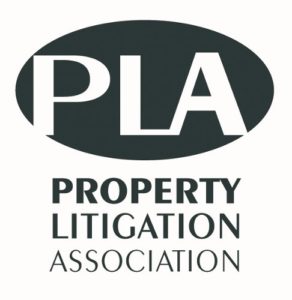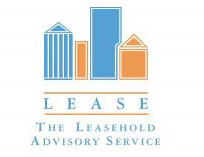 Chambers and Partners (2021 edition) has this to say about Tom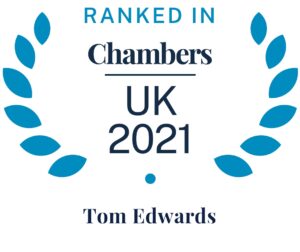 "Tom Edwards  has notable experience in handling land disputes, including claims for trespass, rights of way and boundaries. He can also advise on commercial landlord and tenant matters including rent reviews and dilapidations."
"Tom is diligent and resourceful, with meticulous attention to detail."
"He is outstandingly good on property law and is very good with clients."