Preparing for a meeting about your Will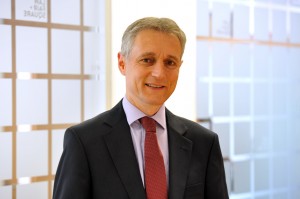 Harrogate based Personal Law Partner , Mark Jones, details what you should consider before meeting your solicitor about your Will.
BBC news reported recently that the number of tourists taking holidays in the UK in the six months to the end of June 2017 was 20% up on the same period last year.
It seems that this is largely to do with the weak pound which is making it relatively cheaper at present for foreign tourists to visit the UK. The other side of that coin, of course, is that present exchange rates are making it more expensive for people from the UK to travel abroad, which means that more of us are choosing to holiday at home this year.
That last point caught my attention because it could affect my workload. I have mentioned before that it can be difficult for solicitors to persuade clients to get round to making their Wills. One thing that can motivate clients to do so is the thought of taking a flight for their summer holiday (even though we are actually probably in more danger driving along the motorway to the airport than we are once we actually get on the aeroplane).
The problem is that in amongst the excitement of holiday planning, making a Will can often be left until the last minute leaving us very little time to complete the job. I have known clients come into the office on a Friday afternoon saying that they are going on holiday on the Saturday and that they want to make a Will.
It can also often be the case that although clients know they want to make a Will they have not given a lot of thought to what they want the Will to say, which can make it difficult for us to do the job in short timescales.
What are the points, then, which you should consider before meeting your solicitor about your Will to make the meeting as efficient and productive as possible?
What are your family circumstances? Are you married or do you live with your partner, do you have children and is there anyone else who might be dependent upon you? This information will help your solicitor to identify whether there is anyone you should be providing for in the Will and, importantly, whether anyone might have a claim against your estate if you do not provide for them.
What is the size and nature of your estate? You do not need to be precise as the details will change but an idea of the size of your estate and the nature of your assets will help your solicitor to identify any assets that need special treatment and whether there are likely to be tax considerations in relation to your estate.
Who do you want to appoint as executors? Executors are the people you choose to deal with your assets after you die and to carry out the terms of the Will. Do you want to appoint family members or friends or would professional executors, such as your solicitor, be more appropriate? If you choose lay executors, will they have the skills to do the job and feel comfortable doing so and will they work effectively together?
If you have children, do you want to appoint guardians for them? The children will not necessarily have to live with the guardians, although often they would, but the role of guardians is to step into your shoes in taking important decisions about the children's upbringing (education, medical treatment etc).
Do you want to leave any gifts to particular beneficiaries, such as cash gifts or specific items from your assets? Do you want to benefit any charities?
Who do you want the remainder of your estate to go to?
Who would each part of the estate go to if the initial beneficiary died before you? It is always worth thinking at least a couple steps down this road as there can be no guarantee that people you name will outlive you.
If you are leaving some or all of your estate to children, at what age would you wish them to inherit?
Do you want to include any funeral wishes in your Will?
Do you have a Lasting Power of Attorney? Your Will deals with your estate after you die but it is also worth considering how your affairs would be dealt with should you lose capacity while you are still living. There are two types of Lasting Power of Attorney, one of which deals with your finances and the other with more personal matters and we always recommend that clients consider making either or both types when reviewing their Will.
Thinking ahead and working through these bullet points will help to ensure that your solicitor can deal with your Will effectively and leave you free to worry about the holiday flight.
---
This article was written by Mark Jones. Mark is a Partner in our Personal Law Department and is based in Harrogate.
Mark specialises in the creation and administration of trusts, tax planning and wills as well as probate work, particularly those where the family has fallen out and contentious issues have arisen.
Further advice please contact Mark Jones on 01423 502211 or ku.oc1701792211.fcl@1701792211senoj1701792211.kram1701792211