Amjed Zaman gains specialist qualification in cross-border estates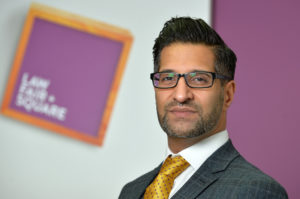 LCF Law's Personal Law Solicitor Amjed Zaman has been awarded the STEP Advanced Certificate in Cross-Border Estates Having achieved this, Amjed is one of only 134 lawyers worldwide who are accredited with this specialist qualification.
Amjed who is an Associate Solicitor and based in our Bradford office, has over 15 years' experience in the legal sector. Having specialised in Wills and Probate for the last seven years, advising on succession and tax planning for either UK clients who have assets overseas, or overseas clients with assets in the UK.
The certification adds to Amjed's impressive knowledge and experience in international law when dealing with clients with administration of estates/successions across international borders.
The qualification recognises expertise in the different issues that arise when dealing with cross-border estate planning and succession worldwide, including civil, common and Shari'a-law systems from a diverse range of jurisdictions.
Amjed said "I am delighted to have achieved this niche qualification, which provides the benchmark in this area of specialist legal advice. More people have assets and investments outside the borders of England and Wales so detailed understanding of cross border issues in estate planning and post-death is ever so important.
We find ourselves in an unprecedented situation with the coronavirus pandemic, though we can continue to support all of our valued clients as usual, in particular making a will without having to leave their home.
I'm particularly looking forward to helping my clients with all of their cross-border challenges - these can often be complex and testing, which is the last thing a client needs when they are grieving for a family member. It's important to help make sure they get the cost effective, global advice with the right outcome in those difficult times."
Call now: 01274 386 595 or email ku.oc1701596263.fcl@1701596263namaz1701596263a1701596263