Bucking the Trend
Personal Law Partner , Mark Jones, details why despite the passage of time, trends and fashions, the reasons for making a will never changes.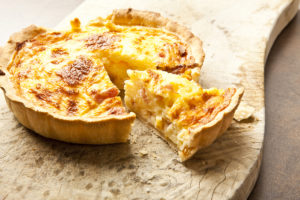 What do the following have in common?
Quiche Lorraine
Exercise leggings
A child's high chair
The answer is that they all appear in the "shopping basket" used by the Office for National Statistics to calculate the real rate of UK inflation.
The basket is a list of goods which the ONS consider to be representative of what a typical family buys and comparing the cost of the basket from month to month gives an indication of how prices are rising for that typical family.
Quiche Lorraine has been added to the basket for 2018 because the ONS believes that it is back in fashion and families are buying it on a regular basis. It seems that I am bucking the trend by thinking of quiche as something from the 1970s, proudly taking its place at the centre of the smorgasbord right next to the Warninks advocaat (for younger readers, Google is your friend). Do you remember that 1970s television advert? "Eveninks and Morninks I drink Warninks"
The fact that that sticks in my mind 45 years later shows the power of a good advertising slogan, albeit that an advert encouraging morning drinking may be frowned upon these days.
Another way in which I am bucking the trend is that I have a valid will.
Surveys consistently show that only around 30% of the population have wills and those that do have often only been motivated to make one by the prospect of going on holiday, or by suffering an illness or the death of someone close to them. This is despite numerous good reasons for making a will including:
Making a will ensures that your estate will pass to those whom you wish to benefit.
People without wills often make assumptions about how their estate will be divided up which are incorrect. For example, it is not necessarily the case that a surviving spouse will take the whole estate and in the worst scenario, your spouse can be forced to sell the house to pay off other beneficiaries.
A will can provide for guardians to care for your children should you die before they become adults, together with the financial support to enable them to do so.
A properly structured will can save a significant amount of inheritance tax (potentially in excess of £300,000 for a husband and wife). This dwarfs the relatively modest cost of making a proper will.
Thinking back to the days of quiche and smorgasbords illustrates how quickly time passes by. Be prepared and make a will.
To misquote the Warninks advertisement, morning and night a will is right.
---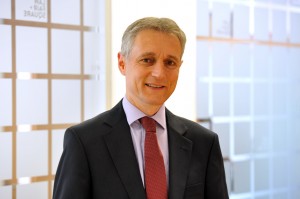 This article was written by Mark Jones. Mark is a Partner in our Personal Law Department and is based in Harrogate.
Mark specialises in the creation and administration of trusts, tax planning and wills as well as probate work, particularly those where the family has fallen out and contentious issues have arisen.
Further advice please contact Mark Jones on 01423 502211 or ku.oc1701987141.fcl@1701987141senoj1701987141.kram1701987141