Charity Structures – Choosing the Right One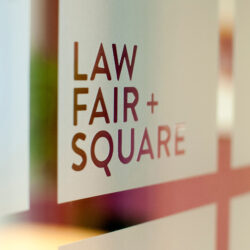 "But I thought that a Charity could only have one structure!" a phrase that I have probably heard one too many times when advising clients who wish to register a charity. A charity in itself is not a type of legal form or structure, rather it is a status conferred on an already established entity or a group of individuals by the activities that they undertake. While all charities do have a common denominator of being "charitable" the structure and form in which it takes can be vastly different.
Choosing a charity structure does not have to be difficult. However, it is understandable that when many options are placed before you, the idea can become a bit more daunting with the ever present thought of– which structure is best for me?
Fortunately, there are a number of questions tailored to point you to the right structure.
Separate Entity
The first decision to make is whether you want your charity to be an entity in itself, that is, to be separate from the individuals running the charity. The obvious advantages to such structure include, but are not limited to, the charity being able to hold property such as land and equipment in its own name as opposed to being held on trust by another person. However, to create a charity with such structure may not always be possible if there are time constraints on the particular venture (for instance there were hundreds of charities set up, and even given priority to, in response to COVID-19 and even then, it was taking weeks to have these registered).
Break Time Scale and Set Up Costs
As mentioned above, it is advisable to consider time as well as set-up/administrative costs and ongoing maintenance of the charity. It is often underestimated the time it takes to register a charity with the Charities Commission (the regulator for charities) and in some instances, the dual obligation to register both with the Charity Commission and Companies House can add an extra layer of time and costs. At present there is no fee to register a charity and only a modest fee to incorporate the charity company with Companies House. Not all charity structures require registration at the point of its inception however once a charity fulfils the requirements for registration, then there is a duty to register the charity.
Risk & Complexity
Then there is a need to consider risk and complexity. This focuses on the activity of the charity. Will it only be issuing grants to its beneficiaries or will its activities require it to go beyond that such as owning land, employing individuals, entering contractual liabilities and even offering goods and services to beneficiaries and members of the public?
Stakeholder Involvement
Lastly, it is imperative to consider how much involvement you want the active stakeholders to have in governance. In this instance a stakeholder could be supporters, beneficiaries or funders. Such charity would need to adopt a democratic structure that is, to have a separate body of members to appoint managers and administrators of the charity (these are often known as charity trustees). Advantages of this structure include enhanced accountability and transparency and the possibility to rotate trustees on an annual or biennial basis. However, it is also necessary to consider that large separate membership can make administering the charity complex and expensive as opposed to a small membership charity. Likewise, there is always the possibility that internal disputes can arise which can be counterproductive to the aims of the charity.
Here to Help
For advice in respect of  Charity law, please contact Patricia Obawole on 0113 201 0401.