The cheapest way to get a personalised number plate

I have always quite liked the idea of having a personalised number plate but I realised recently that it is cheaper to change your name than it is to change your car registration. In future I would therefore like to be known as Mr KT17 DCO. Sorted.
If you like to save money, now is an ideal time to do so. The summer holidays are over and Christmas is still some way off and this calm before the storm is an ideal time to review your affairs. Doing so can leave your family significantly better off in the long run.
Top money saving tips include:
Having an up to date Will can save a significant amount of Inheritance Tax. There have been various tax changes over the last few years which mean that many people have Wills that are no longer tax efficient.
Making a Lasting Power of Attorney can save your family much time and expense if you lose capacity and can no longer deal with your own finances.
Likewise, if you own a business making a Lasting Power of Attorney can be crucial to its efficient running if you lose capacity.
If you are intending to marry (or, indeed, are already married) a Prenuptial Agreement or a Nuptial Agreement could save much expense in the event of a divorce and give you certainty with regard to your assets.
There are many other ways in which reviewing your legal affairs regularly with a suitable solicitor can lead to benefits which far outweigh the cost.
For further advice contact Mr KT17 DCO on ku.oc1701693092.fcl@1701693092senoj1701693092.kram1701693092 or 01423 502211
---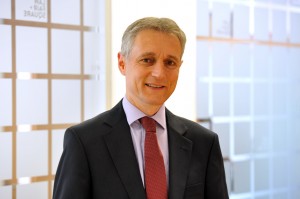 This article was written by Mark Jones. Mark is a Partner in our Personal Law Department and is based in Harrogate.
Mark specialises in the creation and administration of trusts, tax planning and wills as well as probate work, particularly those where the family has fallen out and contentious issues have arisen.
You can contact Mark on 01423 502 211 or email directly.