Clementine Duckett joins LCF Law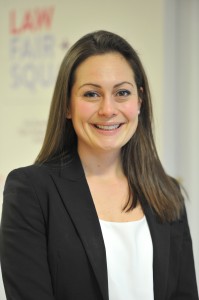 LCF Lawhas expanded its corporate division with the appointment of Clementine Duckett.
Clementine, who lives near Ripon, brings a wealth of legal experience to the role and will also oversee the department's strategy and business development in Harrogate and North Yorkshire.
Clementine worked with Pinsent Masons in London before spending the last three years at a boutique Leeds law firm where she was predominantly advising companies and shareholders on mergers and acquisitions as well as private equity transactions.
Clementine says: "LCF Law is well-respected throughout Yorkshire and is quickly building a reputation as a leading law firm in Harrogate for corporate and commercial work to compliment the strong existing and well established personal law and commercial property arms to the firm.
LCF lawis able to provide first-rate legal advice from its base in Harrogate with the additional resources and services from the firm's office network in Leeds, Bradford and Ilkley. There are very few other Harrogate law firms that can offer this level of corporate and commercial legal service to North Yorkshire businesses which made this a hugely appealing career move."
LCF Law's managing partner, Simon Stell says: "Clementine has an impressive CV, working for both a global law firm and a regional company means she has a good understanding of how legal firms operate across the spectrum. There's no doubt her experience will prove valuable for LCF Law as we continue to grow our corporate division.
"Since LCF Law merged with Barber Titleys in Harrogate last summer, we are continually attracting new clients from across North Yorkshire that want to take advantage of the enhanced range of services that we now offer in Harrogate. As a result we are now working with companies and organisations in areas such as Ripon, Thirsk and Northallerton, and Clementine's appointment and local knowledge will enable us to continue building on this success."