Date set for no fault divorce to become legal
The biggest shake up of divorce law for 50 years, will take place next year. Ministers have announced that the Divorce, Dissolution and Separation Act 2020, which will allow married couples to divorce without assigning blame, will come into force on 6th April 2022.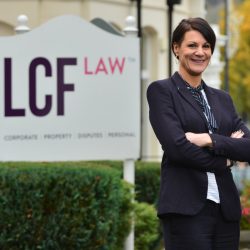 Rachel Spencer-Robb head of LCF Law's Family Law and has more than 20 years experience dealing exclusively with family law issues and is a qualified mediator, as well as an Accredited Specialist of Resolution. She said: "We were hoping that the changes would take place in Autumn of this year, but the delay is to allow time for the necessary IT changes to be made to HM Courts and Tribunals Services' online divorce systems.
"It is a shame that the government has had to put back the introduction of the no fault divorce, however, now that we have a confirmed date, any couple deciding that their marriage is over and wanting to divorce without blame, does not have to wait for the current required two-year separation period to pass. They will now have less than a year to wait before they can step away from their marriage with dignity.
"This radical change will benefit children involved in a divorce, as well as the couple divorcing, meaning an already difficult time is not made worse by an outdated legal requirement."
The new Act follows the government's introduction of a digital divorce scheme in England and Wales to create a more efficient, straightforward and simple divorce application process. The digital divorce process has been part of the government's £1 billion plan to update the Court system. This online service is aimed at those people who are divorcing with no disputes.
Nigel Shepherd, the former chair of Resolution, who has spearheaded the call for no fault divorce over many years, said: "Whilst any delay is disappointing, we do now have certainty over the introduction of this important reform, and will be able to advise clients accordingly.
"Our members' experience of using online forms and processes has not been universally positive, and so it is essential that the IT is fit for purpose in order to ensure the new divorce process works the way it is intended. The delay will also allow practitioners to become acquainted with the new rules in good time before the Act comes into force."
Rachel concluded: "This new legislation follows much public consultation and will remove the need for evidence of adultery, desertion or unreasonable behaviour in divorce proceedings. Not having to assign blame will reduce conflict which is a really positive step forward for all."
Contact Rachel Spencer Robb call 01943 885 790, email ku.oc1701698085.fcl@1701698085bborr1701698085ecnep1701698085sr1701698085