Divorce applications soar following law change earlier this year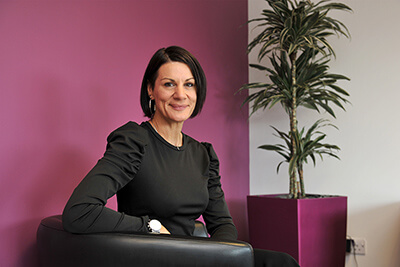 New data reveals divorce applications have reached their highest level for a decade, after 'no-fault' legislation was introduced earlier this year, and this national trend is being mirrored in Yorkshire, according to LCF Law's family law department, which is currently inundated with enquiries.
The changes to the Divorce, Dissolution and Separation Act 2020, which were introduced in April, is the biggest shake up of divorce laws for 50 years.
It now means married couples in England and Wales can now divorce more amicably, without assigning blame.
Prior to this couples had to state why they were divorcing, with the three most common legal reasons being allegations of the other's unreasonable behaviour, allegations of adultery, or the fact that they have been already separated for two years, provided their spouse agreed.
No Fault Divorce
Instead, now couples can divorce on the grounds of 'irreconcilable differences,' either individually or together, and without having to set out reasons for the breakdown of the marriage or have a dispute about who was at fault.
Now data from the Ministry of Justice (MoJ) has revealed there were 33,566 divorce applications between April and June, with 33,234 of these made under the new no-fault divorce legislation. This was the highest number of applications for more than a decade and is a 22% increase on the same period in 2021.
The figures also reveal that 78% of applications were from sole applicants, with 22% coming from joint applicants, including those for the dissolution of civil partnerships.
Rachel Spencer Robb, who is a partner and head of our Family Law team, said: "It's no surprise that divorce applications are on the up following the introduction of no-fault legislation. We had a lot of clients who chose to delay starting divorce proceedings until after the changes in April, because they knew it would make the process less argumentative from the outset and as a result, we've been very busy this year.
"However, it remains to be seen whether this increase will last and whether simplifying the procedure results in higher levels of divorce over the longer term, or if this year's increase is largely due to pent-up demand following the introduction of this new legislation, as well as the return to normal after the pandemic."
Divorce applications - What's changed
Rachel added: "Ultimately though, the new laws are having the desired effect. Removing the need for evidence of one party being to blame for the failure of the marriage has reduced the acrimony and conflict that often arises during a breakdown of marriage  This is incredibly positive particularly where children are involved and takes away an area of dispute that can fan the flames of what can often already by a hostile or toxic situation between the parties.
"In addition, previously unless a person could prove there was adultery, unreasonable behaviour or desertion, the only way they could divorce without their spouse agreeing to it, was to live apart for five years. Removing the option for either spouse to contest the divorce now prevents this scenario and has been another major positive of the new laws."
Other newly introduced changes mean there is now a minimum period of 20 weeks, between starting proceedings and applying for a conditional order. This has been introduced in response to concerns that the reforms make divorce a quicker and easier option for couples and has been designed to encourage 'meaningful' reflection.
Once 20 weeks have passed, there is a minimum wait of six weeks before a final order can be made. It's also no longer possible to contest a divorce, except on limited grounds, including jurisdiction.
The ONS states that in 2020 there were 103,592 divorces granted in England and Wales, a decrease of 4.5 per cent on the previous year.
Rachel Spencer Robb has more than 20 years' experience dealing exclusively with family law issues and is a qualified mediator, as well as an Accredited Specialist of Resolution.
What can we do to help?
LCF Law offers a collaborative approach to divorce, which means clients can avoid going to court, in the majority of cases.
To find out more contact Rachel Spencer Robb on 01423 502211 or via email ku.oc1701662576.fcl@1701662576bbore1701662576cneps1701662576r1701662576