Divorce during the covid-19 pandemic is not just a statistic
Recent reports have revealed that a number of legal firms are experiencing a marked increase in divorce enquiries during the lockdown, with couples citing financial woes and being stuck in close confinement as reasons for separation, but we at LCF Law are keen to stress the reality behind the headlines.
Rachel Spencer Robb , partner and head of LCF Law's Family Law team said: "We have seen an increase in divorce enquiries, although it is not perhaps at the alarmist level reported by some law firms, with one suggesting enquiries had soared by more than 40 per cent since lockdown started. There has been a significant increase in divorce cases in China following the release of lockdown and only time will tell if that pattern is mirrored in the UK.
Headline grabbing
"However, it's never a good idea to dramatise statistics and the breakdown of relationships is always difficult and traumatic - it's much more than a figure in headline grabbing news stories. We have found that if relationships were in difficulty anyway, then lockdown has magnified the problems. The additional pressures of home schooling children, financial worries and so on, have brought forward what in all likelihood would have occurred in any event.
"Some clients are concerned about the costs of potential proceedings, businesses may be fragile and the housing market, whilst starting back up again, will take its time to adjust. No decisions to end a relationship should be made in a hurry or as a knee jerk reaction to the pressure cooker of Covid-19, which is why talking it through with professionals can really help.
At LCF Law we are fortunate to have teams of colleagues across corporate, property and family law, so we are able to provide full support to clients wherever they need it.
"We pride ourselves on always being by the side of our clients throughout their journey. Our family law team are experts in their field and also offer alternatives to court proceedings including mediation, alongside fixed fees and a flexible approach to client contact."
Divorce proceedings during the lockdown
In addition to new enquiries from people about divorce, LCF Law has received a number of queries questioning settlements that have recently been agreed, as people's financial positions have changed. Rachel explained: "In some cases funds have become less available to pay lump sums, and we have worked to renegotiate the terms of payment. We have been able to talk clients through ways in which to source funds from elsewhere, rather than pursue litigation, which most people don't have the appetite for having just finalised things."
LCF Law has also had several enquiries about existing divorce proceedings during the lockdown. Rachel added: "For anyone that was already considering or had started divorce proceedings, there is no reason why this cannot continue. Courts are working remotely and we are geared up to maintain the same level of service. We would encourage people to be mindful however of getting too involved in the emotion of ongoing proceedings if they are still living together, particularly when children are there. It may therefore be better to suspend proceeding until there is space to think and privacy to have consultations with a solicitor. If there are already court proceedings happening, people can apply to adjourn and there are provisions to waive a fee for the applications for key workers.
Looking
forward
"Where there are issues about arrangements for children, we are advising clients to think logically and although an application can be made urgently, it is likely to increase the temperature between the parties and negatively impact the children. There may be a benefit in the long run in biding time and addressing any issues when there can be easier movement between households or when children start to return to school.
"During lockdown we have been able to help clients considering divorce to access counselling services, conduct mediation via video links and give specialist advice on the financial and practical consequences on separating now. It's worth noting that for new cases, any ultimate settlement will not be until much further down the line when the economy will look very different, so we are helping clients to look as far ahead as they can to imagine what life might be like next year or the year after."
Supporting you
"Whilst many law firms have had to close their doors, thanks to technology and our human ability to adapt quickly to change, advice and guidance on any topic, including family relationships and matrimonial issues can still be easily accessed.
"LCF Law's family law team can be contacted via telephone, Zoom, FaceTime and WhatsApp, so please get in touch - we won't be charging for talking through an issue, we just want to do our bit to help."
---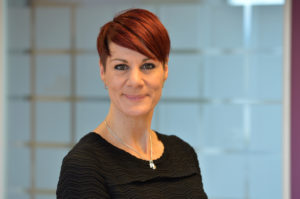 This article was written by Rachel Spencer-Robb. Rachel is Head of our Family Law Department and is based in Ilkley.
Rachel is nationally recognised as an expert in her field by independent legal guide Chambers and Partners for the last four consecutive years.
Most recently Chambers UK (2020) stated : "Rachel Spencer Robb advises on matrimonial finance cases, often centred on significant farming assets. She is similarly experienced in proprietary estoppel claims within families. One interviewee characterises her as "bright, forthright and logical" as well as "personable and efficient in terms of the work she does."
For further advice please contact Rachel Spencer-Robb on 01943 885 790 or ku.oc1701594547.fcl@1701594547bborr1701594547ecnep1701594547sr1701594547