Do not resuscitate' decisions questioned during the Covid pandemic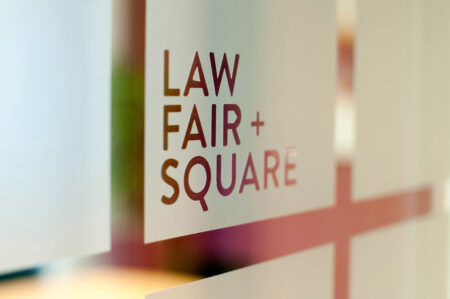 It has been widely reported in the press this week that there has been concern regarding "Do Not Resuscitate" decisions made during the COVID Pandemic.
The Care Quality Commission found that decisions were being made without involving the patient or their families and that the "Do Not Resuscitate" decisions were being applied on a blanket basis, especially to particular groups, for example those with learning disabilities.
Many families have expressed their sadness as to how their relatives' dying wishes went unheard as a result.
This again has brought to the fore the issue of why it is important to consider care planning and having the appropriate legal documentation in place.
Lasting Powers of Attorney - why do I need them?
Many people are under the impression that next of kin automatically are able to make decisions relating to medical and care decisions if you are unable to do so yourself.  This is not necessarily the case.
What can you do to prevent this?
We strongly recommend that you plan ahead and consider putting in place Lasting Powers of Attorney regardless of age and health.
Whilst you may already have a Will in place, which deals with matters in the event of your death, the Lasting Powers of Attorney can provide a legal mechanism to look after your affairs whilst you are still alive, but incapable of making decisions yourself.  This can involve decisions in terms of end of life care.
We often compare Lasting Powers of Attorney to having an insurance policy.  Whilst you hope you never need to use them, by having these documents in place it can ensure that those you trust can manage your affairs and make decisions on your behalf in the event that you can no longer do so yourself.  People sadly can lose capacity at any age through accidents, mental health issues, dementia, alcohol, strokes or comas.
How can we help?
Our expert Power of Attorney team have helped many families over the years to put in place and register Powers of Attorney.  We provide tailored advice based on your needs and concerns to ensure that you have the peace of mind that your affairs are protected for the future.
We continue to provide our expert service during the COVID pandemic and can arrange to discuss matters over the phone or via video conference.
Many of our team are members of Society for Trust and Estate Practitioners (STEP) and Solicitors for the Elderly (SFE) being national and international bodies who promote greater regulatory framework and code of conduct for solicitors specialising in personal law matters.
For further advice please contact Hana Gwyn on ku.oc1701595994.fcl@1701595994nywgh1701595994 or 01274 848 800