Top tips for an easier life
Harrogate based Personal Law Partner , Mark Jones, departs from his normal legal subjects and gives you ten top tips to make your life easier: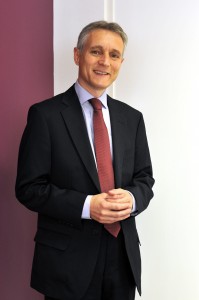 1. Before throwing away an old post-it sticker, run the sticky edge between the keys on your computer keyboard. It's the perfect way to clean those difficult to get to places.
2. When you go on holiday slip a cheap USB cable into your bag. That way, if you lose your phone charger while you are away you can use the USB port on the television in your hotel room to charge your phone.
3. On the subject of holidays, empty and clean an old plastic sun cream bottle and use it to store your phone while you are on the beach. If you fall asleep in the sun, thieves are much less likely to steal your sun cream than your mobile phone.
4. If you watch a lot of videos on your mobile, upside down sunglasses make a perfect phone stand.
5. Keep some frozen grapes in your freezer. They are the perfect way to chill a glass of white wine without diluting it.
6. When you empty your kitchen bin, put some scrunched up newspaper in the bottom of the new bin liner. It will soak up any leaking liquids and make it easier to change next time.
7. When a contact gives you a business card, take a snap of it on your mobile phone. The photo will be easier to find in the future than the actual card.
8. When painting, put a rubber band around the paint tin and across the top. It will give you something to wipe the brush on without getting paint down the side of the tin.
9. If you want to light a room with your mobile phone light, put it under a bottle of water. The water will defuse the light and provide better illumination than the phone's light beam alone.
10. When boiling water, put a wooden spoon across the top of the pan to stop the water boiling over.
So, why the list?
It's because making your life easier is something we are passionate about in everything we do at LCF Law. It is what LCF Law is all about.
We are experts in the law but we know you have more important things in your life. We deal with the legal stuff so that you don't have to. We assist you in managing the legal problems of life so that you can get on and enjoy those important things in your life relaxed in the knowledge that your legal affairs are in safe hands.
In times of trouble in your personal life, we are there to calm the waters. In times of dispute or turmoil, we are there to assist in pointing the way and to be by your side. We are great listeners and we really understand your situation.
LCF Law - your top tip for an easier life.
---
This article was written by Mark Jones. Mark is a Partner in our Personal Law Department and is based in Harrogate.
Mark specialises in the creation and administration of trusts, tax planning and wills as well as probate work, particularly those where the family has fallen out and contentious issues have arisen.
Further advice please contact Mark Jones on 01423 502211 or ku.oc1701789942.fcl@1701789942senoj1701789942.kram1701789942