Sharp v Sharp – Equal Sharing Of Matrimonial Assets Or Not?
Bradford based Family Law Solicitor , Harjit Rait, considers a recent case on equal sharing of matrimonial assets and asks is it a ground- breaking case or simply confirming established principles?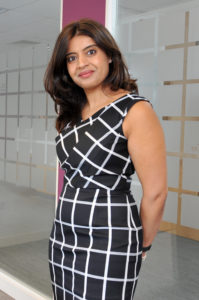 This case concerns a case where total length of relationship of was 6 years, marriage of 4 years. There were no children of the relationship
The main issue that fell to be determined by the Court was whether the matrimonial assets, which included payment of substantial bonuses to wife during 20 year career during the marriage, should be shared equally, adopting the principle that a marriage is a partnership of equals and a short marriage is no less a partnership of equals than a longer marriage or, or by doing so would be "an impermissible judicial gloss" thereby ignoring the requirement that Courts are to consider all the circumstances of the case.
Husband's case was that in the absence of a binding nuptial agreement, all matrimonial property is subject to the equal sharing principle, to include in the case of short marriages.
However, the Courts in the case confirmed once again that the Court is required to consider all the circumstances of the care, to include the section 25 criteria, length of marriage being one factor to consider, in order to achieve a fair outcome.
As a result, the award was reduced from 50% in order to reflect the fact wife's significant financial contribution, fact there was a degree of separation of finances and fact that this was a short, childless marriage.
The Judge at first instance was of the view that the sharing principle applied to matrimonial assets, irrespective of the proportions in which the parties contributed, should be subject to equal sharing.
The Court of Appeal held that "rather than a strict application of the equal sharing principle in relation to short childless marriages where both parties have been in full time employment and where only some of their finances have been pooled, is that fairness may require a reduction from a full 50% share...".
Is this decision ground-breaking? I do not think it is but rather it confirms that the Court is required to take into account all the circumstances of the case in order to achieve a fair outcome and although it is accepted that matrimonial property is subject to the sharing principle, fairness may dictate departure from equal sharing.
Please do not hesitate to contact our family team for bespoke advice upon financial matters arising from your divorce/separation to include in particular the factors the Court would take into account.
---
This article was written by Harjit Rait. Harjit is an Associate in our Family Law Department and is based in Bradford.
Harjit can assist in resolving financial matters arising from divorce or separation in a firm, pragmatic and cost effective manner and is a member of the Law Society Family Law Advanced Panel and a member of Resolution.
Find out how Harjit can help you call 01274 386 598 or ku.oc1701534903.fcl@1701534903tiarh1701534903