The importance of asking the right questions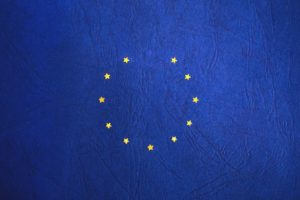 The important questions about Brexit
I have to say that I am beginning to get frustrated by the constant talk about Brexit at the moment, because no one is asking the really important questions.
Why is it called Brexit? When it is the United Kingdom that is (possibly) leaving, not Great Britain or the British Isles? Surely it should be UKexit? If people think its Britain that's leaving it's no wonder there is a problem with the Irish border!
After we (possibly) leave, will there be one fewer stars on the EU flag? There was nothing on the ballot paper in 2016 to say that we wanted to give up our star. Although as the starsrepresent the unity, solidarity and harmony of a circle of friends there should probably be none at the moment...
What will the euro tunnel be called when you travel from France to England? Brunnel perhaps? Or given that you'll be travelling from France and the UK is quite crowded, perhaps Funnel would be appropriate.
We cannot agree a deal without answers to these questions. The point being that sometimes knowing what to ask is crucial.
That is also true of dealing with an estate when someone dies. You do not have to use a solicitor to apply for a Grant of probate. However not doing so can cause problems if you do not ask the right questions to get the right information. As they say, you cannot know what you do not know you need to know.
Grant of probate - six common errors
Clients often value bank accounts incorrectly for Inheritance Tax. They assume that the required figure is simply the balance shown on the latest bank statement. In fact, the value for tax purposes includes any additional interest that would've been added since the last statement if the account had been closed on the date of death. For many accounts, there would be extra interest due since the last statement which also needs to be included.
The deceased's share of assets they held jointly with someone (such as joint bank accounts) need to be included in the Inheritance Tax account. Even though the asset might pass automatically into the name of the other joint owner.
Attaching anything to the Will can be disastrous because it can cause the Probate Registry to believe that there might be other documents which were intended to form part of it.
Gifts that the deceased has made towards the end of his or her life need to be included. Working out how far you have to go back can be particularly complicated if there have been different types of gift because it can depend upon the order in which the gifts were made.
If legacies are not paid within a year they begin to accrue interest.
If there is insufficient money in an estate to pay off all the outstanding debts, they must be paid in specific order. For example, you cannot simply decide to pay local traders first (because they need the money more).
Do I need a solicitor?
Many personal applicants will successfully apply for a Grant of Probate and deal with the estate without problems however:
getting it wrong can prove very expensive to sort out; and
incur significant penalties to H M Revenue and Customs.
The costs involved can far outweigh the costs of using a solicitor in the first place.
At LCF, we are great believers that our true aim is simply to give our clients peace of mind. That is why using a solicitor to deal with an estate is the best approach.
In the meantime, after we (possibly) leave the EU, will we still be able to take part in the Eurovision? Or will we be excluded by those countries who are the driving force being the UK such as France, Germany and, erm, Australia?
---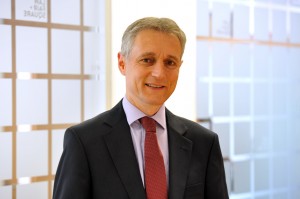 This article was written by Mark Jones. Mark is a Partner in our Personal Law Department and is based in Harrogate.
Mark specialises in the creation and administration of trusts, tax planning and wills as well as probate work, particularly those where the family has fallen out and contentious issues have arisen.
You can contact Mark on 01423 502211 oremail directly.