Harjit hopes to hit more than a six at charity cricket tournament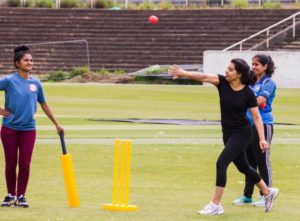 Family Law solicitor Harjit Rait will be swapping her work suit for cricket whites this weekend when she takes part in Bradford's first all women cricket tournament for charity.
Harjit who heads up the firm's well-established family law team in Bradford signed up to the challenge a year ago and is playing as part of #TeamIndia, raising money for Yorkshire Cancer Research.
The 'Inspirational Women Charity Cricket Tournament' takes place on Sunday 18th August at Park Avenue Cricket Ground, Canterbury Avenue, Bradford from 10am to 6pm. Four teams will compete in the tournament and each has chosen a charity to raise money for.
The teams and their chosen charities are: #TeamEngland - Bradford Women's Aid #TeamIndia - Cancer Support Yorkshire #TeamPakistan - Yorkshire Children's Charity and #TeamBradford - Mind In Bradford.
Event organiser, Fatima Patel, said: "The idea behind the fundraising event is to gather hard working professional women together, encourage them to leave their comfort zone, and motivate and empower each other to take part in a sport they have never played before. We have more than 44 women taking part in the tournament with spectator tickets having already sold out!"
Harjit said: "It's such a great idea, getting local women together of all ages and abilities to play a sport that historically is very male orientated. I have met lots of lovely women and had some great laughs training for this, and although it's been a huge commitment, it's definitely been worth it. My cricket has gradually improved - having never even held a cricket bat before - there was only one way it could go!
The sport has made the headlines recently capturing the imagination of the country with the thrilling England win over New Zealand in the Cricket World Cup, and I watched the women's England team playing Australia in the Ashes for some inspiration - but unfortunately they lost! I'm hoping on the day I can deliver some runs and make some decent throws - but ultimately I'm just thrilled to be a part of such an innovative and encouraging event that will raise money for charity."
The match will take place on Sunday 18th August at Park Avenue Cricket Ground, Canterbury Ave, Bradford BD5 0NL. 500 people have already registered for tickets to the sold out event
---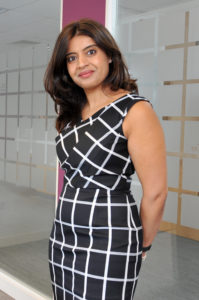 Harjit Rait is an Associate in our Family Law Department and is based in Bradford.
Harjit can assist in resolving financial matters arising from divorce or separation in a firm, pragmatic and cost effective manner and is a member of the Law Society Family Law Advanced Panel and a member of Resolution.
Find out how Harjit can help you call 01274 386 598 or ku.oc1701585184.fcl@1701585184tiarh1701585184