The Importance of understanding the offside law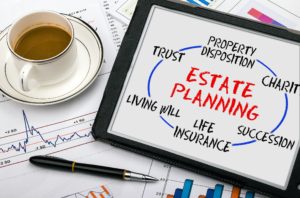 Personal Law Partner , Mark Jones, illustrates why ambiguous wording can lead to very expensive court cases and gives Middlesbrough season ticket holders an opportunity to get it right.
We all have dates that have a special meaning for us and one of mine is Saturday 21 August 1971.
In the months leading up to that date I had become increasingly curious as to where my father and older cousin were disappearing off to every other Saturday afternoon. I was told that they were going to the football but it wasn't a place for a young boy. "Going to the football" took on a mystical quality in my mind until, at the beginning of the 1971/72 season, my dad finally deemed that I was old enough to be taken to my very first Middlesbrough match at Ayresome Park (Boro 3 Queens Park Rangers 2 for those of you who don't have an instant recall of Boro results from the 1970s).
I remember being transfixed by the roar of the crowd and the smell of Bovril, and at evening matches, the verdant pitch sparkling under the floodlights. I don't remember my cousin ever being with us though, from which I assume that my dad could only afford one spare ticket and unceremoniously dumped him. Sorry Trevor.
Another thing I remember from those early matches is driving my dad and all of those around us in the old North Stand mad by leaping onto my seat every time the ball went out for a throw in and yelling "offside!".
In the intervening years, I have come to have a better understanding of the offside law, but at the time it seemed perfectly rational to my 7 year old self that this is what it meant, on the basis that when the ball goes out for a throw in it goes off the side of the pitch.
When my dad patiently explained to me that this is not what offside meant and that I should really stop shouting it (with the veiled threat of never taking me again) it was an early lesson to me that words do not always mean what we think.
This is something of which I am often aware in the course of my contentious probate work.
This work relates to matters where people have fallen out about wills or estates. These disputes can often arise because the testator (the person making the Will) has made a homemade Will and used words that he thought meant one thing when in fact their legal meaning was different.
Examples of clauses I have come across that have led to problems are:
"I give £10,000 to my grandchildren". That the testator's family believed that he intended to give £10,000 to each of his six grandchildren, but, legally, the wording suggested that the gift was £10,000 to be shared between them.
Another testator gave a share of his estate to his "son's wife". The problem here was that at the time he made his Will the testator's son was married to a wife that the testator got on well with, but before he died his son divorced and married another wife who the testator did not like quite so much. Which wife should get a share of the estate?
Another Will contained a clause saying "I give my house to my wife and then to my children". On the face of it this clause would be invalid by trying to give the same asset away twice, but perhaps the testator simply meant to allow his wife to use the house during her lifetime and that it would then go the children, or did it simply mean that the children would take the house if the wife died before the testator?
In the worst scenario, uncertainty caused by ambiguous wording can lead to very expensive court cases. Even then, if the wording of a Will has a rational legal meaning, the Court will often not interfere with it even if it does not appear to be what the testator intended.
The lesson is that when making a Will it is wise to do so through a solicitor who has the training and expertise to make sure that the wording used will produce the outcome you intend.
Because I recognise the years of training that dentists go through to learn their job, it has never occurred to me to extract my own teeth (although the thought has crossed my mind as a possible alternative at some of the Middlesbrough matches I have sat through), but people often forget that solicitors go through several years of training to learn the intricacies of making a Will.
To ensure that your estate is divided up as you wish in the most tax efficient way making a Will is important and doing so through a solicitor is the best approach. To encourage you to do so, if Middlesbrough reach the play-offs this year I will give a £25.00 plus VAT discount to any Middlesbrough season ticket holder who instructs me to make a Will between the last day of the regular season (6 May 2018) and the date of the play-off final (26 May 2018).
---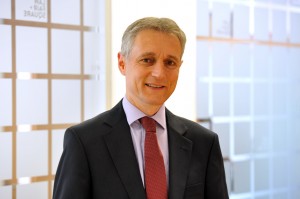 This article was written by Mark Jones. Mark is a Partner in our Personal Law Department and is based in Harrogate.
Mark specialises in the creation and administration of trusts, tax planning and wills as well as probate work, particularly those where the family has fallen out and contentious issues have arisen.
Further advice please contact Mark Jones on 01423 502211 or ku.oc1701660112.fcl@1701660112senoj1701660112.kram1701660112