Law firm is a favourite for social media award
LCF Law has been shortlisted in the 2016 Managing Partners Forum (MPF) Awards for the most novel use of social media.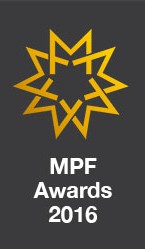 The annual awards are run by MPF which is a membership organisation dedicated to helping professional firms grow. Held in association with Harvard Business Review and The Financial Times, the awards are the only competition worldwide that highlights a management team's contribution to strategy, leadership, the client experience, operational excellence and corporate social responsibility.
LCF Law is one of four firms to be shortlisted in the social media category in recognition of the company's highly successful Twitter feed @LawFairSquare. The winner will be announced at an awards ceremony in London in March.
Simon Stell, Managing Partner , says: "We work very hard on delivering a social media programme that is both engaging and entertaining. We made social media history when we became the first legal practice in the UK to offer free legal advice via Twitter. We now run bi-monthly Legal Hour sessions that offer free advice across a wide range of legal areas which are always extremely well-received and generate a wide range of questions.
"We have around 8000 followers who are highly engaged. We decided at the beginning to only tweet things that our followers are going to find interesting. Every day we tweet answers to legal questions and the meaning of legal words with our #legalglossary. We keep an eye on where people re-tweet us.
Our audience of followers in countries like South Africa, Australia and India regularly re-tweet our messages. The other big surprise and big compliment is that other law firms have re-tweeted us. We are delighted that our social media strategy has been short-listed in the very competitive MPF awards."
Richard Chaplin Founder & CEO of Practice Management International says: "The MPF awards recognise the best of the best from the professional services industry nationwide, and they are the ultimate benchmark for those firms. We had some very strong entries this year and are very much looking forward the awards ceremony which has 23 categories covering everything from best leadership of innovation through to best financial management."