LCF Big Northern Quiz raises £1,140 to support The Leeds Fund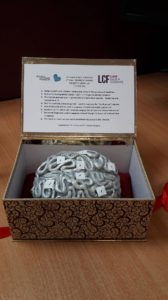 LCF Law kindly hosted a fun filled evening of taxing quiz questions in aid of The Leeds Fund. The LCF Big Northern Quiz welcomed 17 teams from local professional firms to The Adelphi pub in Leeds on Tuesday 21 March. From rounds including movie sound clips to rounds focused on film and sport in Leeds - you could feel the competitive spirit around the room.
Following the raffle which included prizes from Hobbs, Shears Yard, ID Holistics, Chevin Spa Country Park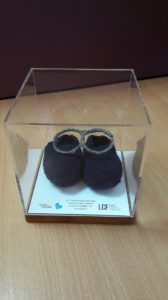 Hotel and many more it was Accountants Armstrong Watson team 'AWsome' that won the title 'Brainbox' (pictured above) closely followed by Packetts Insurance team 'Crisp Packetts' taking the 2nd place 'Clever Clogs' prize (pictured to the right) and commercial property agents Lambert Smith Hampton team 'fLaSH of inspiration' taking the 3rd place 'Smarty Pants' prize (pictured below). Leeds Community Foundation took the respectable 'No Brainer' prize to celebrate their victory of last place!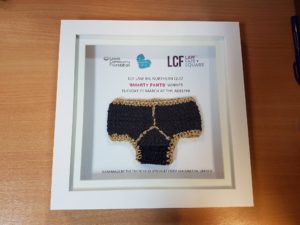 Simon Stell, Managing Partner says: "We joined the Leeds Community Foundation's 100 Club last year and wanted to do more to support their work and help raise money for The Leeds Fund. The evening was a sell out and we are grateful to all the businesses who attended and gave generously on the night. We are delighted to have over £1,000 and we look forward to continue working with the Foundation and seeing the positive impact The Leeds Fund has on local communities."
If you are interested in hosting an event in aid of The Leeds Fund, please contact the Leeds Community Foundation team email ku.gr1701698536o.fcs1701698536deel@1701698536ofni1701698536 or call 0113 242 2426.