LCF Law appeals to next generation of professionals

An event that encourages young professionals to get together and make valuable business contacts is taking place this week at The Adelphi pub in Leeds on 7th November from 6 to 9pm.
It's the third Next Generation Networking event to take place. The previous fully-booked event saw more than 50 young people, gather at Oracle in Leeds this summer.
Personal Law ,Trainee legal executive, Fay Walker said: "Our firm has plenty of young professional people who can see the value in networking and are keen to meet other like-minded people, so we decided to launch our own event for people who have been working for less than five years or are post qualification."
"Our first two events were both a big success, with people from the financial, legal, accountancy and many other sectors of the Yorkshire business community getting together to get to know new people and build connections in a relaxing atmosphere."
"There are just a few places left for the Next Generation Networking event on 7th November, where 35 business will be represented and most people from the first two events have signed up again. We look forward to welcoming back familiar faces and meeting new people and plan to get everyone involved with our Sjoelbak Board competition - the Dutch shuffleboard game."
---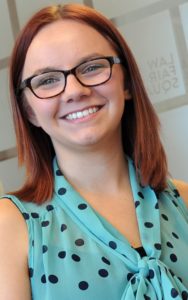 To register for the event visit here or contact Fay Walker on 01274 848802.