LCF Law continues growth trajectory with acquisition of York legal firm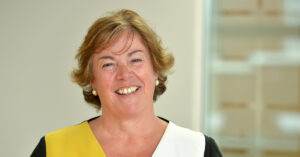 LCF Law has acquired York-based Sachedina Solicitors. Led by Jane Sachedina, the corporate and commercial law firm was established 16 years ago and Jane will now work as a consultant at LCF Law.
The deal is the second acquisition LCF Law has made since March. LCF Law acquired Crooks Commercial Solicitors in Wakefield earlier this year.
Since 1987 Jane has specialised in company and commercial law working for a wide range of national and international business clients from start-ups to PLCs. She started Sachedina Solicitors in 2004 and the company is renowned for providing specialist focused advice to owner managed businesses in relation to corporate and commercial issues including acquisitions and disposals.
Entrepreneurial
Jane said: "Entrepreneurial by nature, I enjoy being involved with my clients' businesses as their legal advisor. My successful method of working is born out of thorough research and an understanding of what my clients want from their business law solicitor.
"Having worked with the partners and lawyers at LCF Law for many years, I am delighted to be joining my legal practice with theirs, as we share the same values, ethos and dedication to our clients.
"The key to being successful in law is to understand the needs of your client. It's simple really - we must listen, communicate clearly and then act upon the agreed objectives within the anticipated timescale and budget, but so many firms get it wrong. Empathy with the client coupled with clarity as to the cost and issues involved is what makes a successful relationship. I am confident that those businesses and people with whom I have worked with over the last 16 years will benefit from this new relationship and exciting next chapter for Sachedina Solicitors."
Quality Service
Simon Stell, managing partner at LCF Law, said: "Sachedina Solicitors has a great reputation for providing a high quality service with strong principles, which made it an ideal fit for LCF Law as we continue growing.
"This acquisition will also benefit Jane's clients, because as well as still having her expertise, they will be able to access a much broader range of legal services spanning the corporate and personal spheres."
LCF Law has achieved a sustained period of business success, with an 11% increase in turnover in its last financial year. With offices in Leeds, Bradford Harrogate and Ilkley, LCF Law employs a team of 145 professionals and has recruited four new people in the last month alone.