LCF Law secures a hat-trick of award nominations
LCF Law has been shortlisted in three categories at this year's prestigious Yorkshire Legal Awards 2015.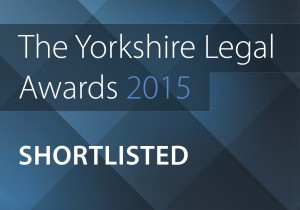 The firm has beenshortlisted for the Law Firm of the Year Award for companies with between 11 and 30 partners.
Managing Partner Simon Stell said "This event will bring together all the region's leading law firms, from small specialist practices through to global organisations, so it's a real honour to be one of the few firms to be shortlisted."
Chair of the judging panel, Marilyn Stowe, of Stowe Family Law, commented: "It was a privilege to chair this year's judging panel. The entries were fantastic across the board and there were some very worthy entries that have sadly just missed the cut for the shortlist as the competition was so fierce in many categories."
In addition to being shortlisted in the Law Firm category, Ann-Marie Casey, who is an Associate in the company's commercial property team, is a finalist for the Rising Star Award and Managing partner Simon Stell, is shortlisted in the Managing Partner of the Year category.
The winners of The Yorkshire Legal Awards 2015 will be announced at an awards ceremony on 22nd October 2015 at New Dock Hall in Leeds in front of more than 500 legal professionals.