LCF Property lawyer triumphs at national awards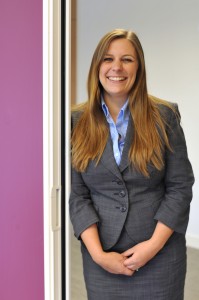 LCF Law Associate, Harriet Thornton has won the Young Professional of the Year Award at the national Enfranchisement and Right to Manage Awards 2015 (known as the 'ERMAs'). She was the only representative from the North of England, named in the category. The ceremony was held on the South Bank in London at the Globe Theatre before an audience of over 500 property professionals from around the country.
The awards recognise professional excellence in advising in relation to leasehold properties.
Harriet says: "I am delighted to have won the award for the firm which recognises the work we do at LCF Law in the leasehold property sector."