New civil partnership rules are a match made in heaven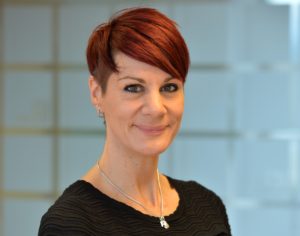 Within weeks of the law changing to allow mixed sex couples to enter into civil partnerships, as an alternative to marriage, Family Law Partner, Rachel Spencer Robb is reporting a significant increase in enquiries from couples considering a civil partnership, but requiring clarification on what it means.
Since 31st December 2019, opposite-sex couples have been able to register a civil partnership in England and Wales after The Civil Partnership (Opposite-sex Couples) Regulations 2019 came into force.
The legal change coincided with research from The Office of National Statistics that revealed the number of people aged 16 years and over, who aren't married but live with a partner, soared to 5 million in 2018.
Nationally recognised family law expert, Rachel Spencer Robb, heads up the firm's family law team. Rachel says: "Cohabiting couples are the fastest growing household group in England and Wales, but many of unaware that they forgo the legal rights and benefits that are afforded to married couples. These include advantages relating to inheritance tax, capital gains tax, income tax and other financial relief.
"Civil Partnerships have been an option for same-sex couples since 2004, but haven't been available for opposite-sex couples until now. Ultimately, they provide an alternative way for opposite-sex couples to formalise their relationship and be eligible for the same privileges and financial benefits as their married peers. It's also a way for couples to protect their financial position where there are religious or other objections to marriage.
Civil Partnership v Marriage
"However, there are several key differences and we've been busy answering questions about these in recent weeks. Crucially, there are no religious connotations in a civil partnership, and it's performed by a registrar rather than a religious leader, without exchanging vows. Partners are then referred to as 'civil partners' rather than husband or wife."
Rachel added: "As with marriage, or indeed any legal contract, going into such a relationship fully prepared is key. If a couple have assets or property that they would like to protect, then they can agree a pre-civil partnership agreement, which is like a pre-nuptial agreement for a marriage. It's also worth remembering that entering into a civil partnership will automatically void any existing wills, so these will need to be redone."
Campaign for civil partnerships
The Civil Partnership (Opposite-sex Couples) Regulations 2019 are the result of a hard-fought equality campaign by Rebecca Steinfield and Charles Keidan.
A Supreme Court ruling in June 2018 found that the restriction on same-sex civil partnerships were in breach of human rights.
In October 2018, former Prime Minister, Theresa May, announced that the law would be changed, to address the "imbalance" that permitted same-sex couples to choose between having a civil partnership or getting married, but didn't give mixed-sex couples the same choice. The government says around 84,000 mixed-sex couples could form civil partnerships in 2020.
---
Rachel is head of our family law department and is nationally recognised as an expert in her field by independent legal guide Chambers and Partners.
Most recently Chambers UK (2020) stated : "Rachel Spencer Robb advises on matrimonial finance cases, often centred on significant farming assets. She is similarly experienced in proprietary estoppel claims within families. One interviewee characterises her as "bright, forthright and logical" as well as "personable and efficient in terms of the work she does."
For further advice please contact Rachel Spencer-Robb on 01943 885 790 or ku.oc1701980200.fcl@1701980200bborr1701980200ecnep1701980200sr1701980200