It is not just about the Law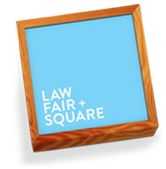 Harrogate based Personal Law Partner, Mark Jones, details why solicitors are not just here to help you with the"Legals"
The front page article in a newspaper I was recently reading was about an estate of newly built houses where the residents were experiencing numerous teething problems. There were flooded kitchens, leaky pipes, uneven floors and sub-standard tiling amongst other issues.
One resident was quoted saying that living in her new property had caused her anxiety and depression and another said that while the facade of his new house looked all very high quality, when you got down to the nitty gritty it was all pretty damning.
Reading the article, I could not help but wonder whether the residents had fully thought it through the consequences of what they were doing.
No doubt if their intention was to shame the house builder into sorting out the problems, but is it really a good idea to plaster all over the newspapers that your house has been badly built? The potential effect on its value should you want to sell it could be far more than the cost of the required repairs.
This is something we often need to bear in mind in our work as solicitors. Our job is not simply to advise you on the law but to advise you on the law in the context of your practical situation. For example, in litigation clients can sometimes can be blinded by matters of principal and overlook the fact that however strong their case may be the potential cost of pursuing it could far outweigh the benefits.
Practical considerations can be particularly important in the contentious trusts and probate work I do (matters where clients have fallen out over wills and trusts). Often in litigation the parties will leave the court and never see each other again but in will disputes the opposing parties are generally members of the same family who have to live together in the months and years to come. Falling out over an estate can cause bad feeling in a family which can linger for generations and regardless of the legal position the best advice can sometimes be to find a compromise that rebuilds relationships.
At LCF Law we are experts in the law but we also pride ourselves on making sure that you understand the full picture and not simply advising you on the legal point you asked us about. If you decide to pursue a case we will fight your corner right to the very end but we will make sure that in taking that decision you understand all of the pros and cons.
It's Law, Fair and Square and in the Round.
---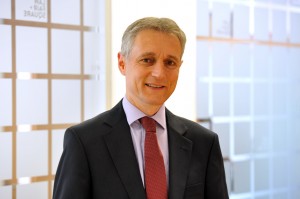 This article was written by Mark Jones. Mark is an Partner in our Personal Law Department and is based in Harrogate.
Mark specialises in the creation and administration of trusts, tax planning and wills as well as probate work, particularly those where the family has fallen out and contentious issues have arisen.
To review your Will and the surrounding arrangements please contact Mark Jones on 01423 502211 or ku.oc1701612797.fcl@1701612797senoj1701612797.kram1701612797