A Pizza Good Advice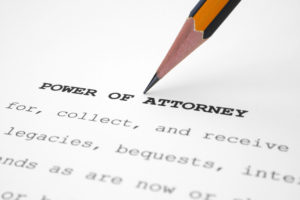 Personal Law Partner , Mark Jones, gives some good advice on the importance and benefits of Lasting Powers of Attorney ("LPAs").
I sometimes take advantage of the convenience of online food shopping and in an order which I had delivered last Saturday I included two identical pizzas. When my food arrived (right in the middle of Match of the Day because I was too mean to pay the extra £2.50 to have it delivered at a better time) the supermarket delivered one of my identical pizzas and told me that the other one was not in stock. Is it just me, or is the world becoming more confusing?
On a serious note, it is a sad fact of life that for some of us the world will become more confusing as we go through life. It is not just conditions such as dementia, strokes are not simply the preserve of the elderly and any of us could suffer a life changing event such as a car crash. How would you and, more to the point, those around you, cope if the worst happened? This is why my piece of good advice is to consider the benefits of Lasting Powers of Attorney ("LPAs").
An LPA is a document by which you can give someone (or more than one person) the authority to make decisions for you should you be unable to do so. A Property and Financial Affairs LPA gives your attorney the power to make decisions in relation to your finances. A Health and Welfare LPA allows your attorney to make more personal decisions, such as those relating to medical treatment.
Amongst good reasons for making LPAs are:
They enable you to choose the people you would trust to make decisions for you if you are unable to do so.
They ensure that your finances could continue to be handled seamlessly if you lost capacity.
They help to avoid difficulties with financial institutions, utility companies and other institutions by allowing them to deal with the person of your choice.
They can help healthcare professionals to deal with vital treatment swiftly by making it clear who you would want them to consult.
They help to avoid lengthy and potentially expensive applications to the Court of Protection for someone to be appointed by the Court to manage your affairs.
LPAs can be particularly important for business owners, whose business might grind to a halt in the absence of someone with the skills and authority to run it if they cannot.
We all hope that we will never need an LPA but the cost of making one just in case is far outweighed by the potential cost and difficulties should you lose capacity without one.
Take advice and consider making LPAs today. In the meantime, does anyone have a spare pizza?
---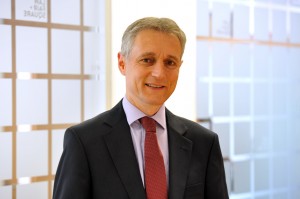 This article was written by Mark Jones. Mark is a Partner in our Personal Law Department and is based in Harrogate.
Mark specialises in the creation and administration of trusts, tax planning and wills as well as probate work, particularly those where the family has fallen out and contentious issues have arisen.
Further advice please contact Mark Jones on 01423 502211 or ku.oc1701542309.fcl@1701542309senoj1701542309.kram1701542309