Plotting the Future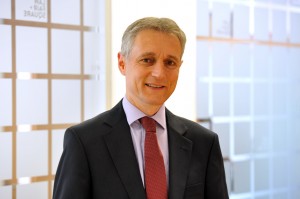 Harrogate based Personal Law solicitor, Mark Jones, buries the four top excuses for not making a will.
A newspaper column I was reading recently referred to a dispute that has arisen in the picturesque village of Standish, near Wigan. It related to a 58 year old lawyer who has reserved burial plots in the churchyard for himself and his wife.
I assume from the timing of the article that he intended this as a novel valentine gift. Roses are red, violets are blue, I love you so much I am thinking of burying you. Hmm.
It seems that some of the locals are unhappy that he has been allowed to reserve these plots, claiming that he does not attend the church as much as he claims and that it is unfair that he should have been allowed to claim desirable spaces at a time when burial plots generally are in short supply.
The columnist makes the reasonable point that having a nice view from your burial plot possibly will not be a major concern when you actually come to occupy it, but to be fair to the lawyer he is at least thinking ahead, which is more than many people do. As I have said before in other articles, it is a constant struggle for solicitors to persuade clients to make Wills and surveys regularly show that more than 60% of adults do not have them.
This is often due to various common misconceptions about Wills, four of which are:
This is often not the case. In the absence of a Will your estate will be divided up in accordance with legal rules which say that your surviving spouse will only take the first part of an estate up to a certain limit. Over certain figures, other relatives become entitled to a share of the estate (what the limits are depends upon what other relatives there are) but there have been cases where a surviving spouse has been forced to sell the family home to pay off the interests of other family members. Not making a Will on the assumption that your spouse will take everything also assumes that your spouse will outlive you.
When we sit down with clients to make Wills they are often surprised by how much they are actually worth and a Will can also be important to ensure that assets that may be of a sentimental rather than monetary value end up in the right hands. Further, even if you do not own many assets now, you may in the future, by which time you may no longer have the capacity to make a Will so planning ahead can be important.
This should not be the case. Even in the most complicated of situations, our job is to lead clients through the Will making process in a simple and understandable way. The complications that arise when people die without leaving a Will are likely to be far greater.
Even if your family know what you want, the law may divide up your estate in a different way and you cannot always assume that family members will abide by your wishes. When money becomes involved, people can act in a way that you might not expect and disputes can arise that can cause bad feeling within the family for generations.
My advice is to follow the lead of the Standish lawyer. Do not bury your family in distress and complications. Plan ahead and make a Will.
---
This article was written by Mark Jones. Mark is an Partner in our Personal Law Department and is based in Harrogate.
Mark specialises in the creation and administration of trusts, tax planning and wills as well as probate work, particularly those where the family has fallen out and contentious issues have arisen.
To review your affairs or for further advice generally please contact Mark Jones on 01423 502211 or ku.oc1701979755.fcl@1701979755senoj1701979755.kram1701979755