Probate – is it a choice between DIY and huge legal fees?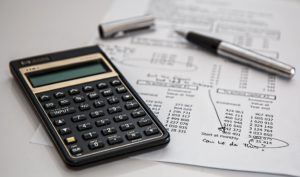 If you were to believe everything you see in the media, you might think instructing a solicitor to deal with an estate will automatically lead to an astronomical legal bill, and is always a complete waste of money.
It is indeed often possible to manage without professional assistance. With all the guidance available on the internet, is it worth paying a solicitor to do something you may be able to do yourself?
In straightforward cases there may be no need to instruct a solicitor - particularly where the executor is also the sole beneficiary, and so is not accountable to other family members who may not appreciate the work involved. However it is a bit like many other jobs that look simple enough to start with.
Time and required skills
You may decide to fit a new bathroom - after all you can certainly get online instructions for each bit of the job. Unless you have plenty of time and the right tools though, you may find yourself getting part way through and then asking a professional for help, who may need to start again from the beginning.
Unforeseen complications
There are often complications which can mean employing a professional is well worth the money, to ensure the job is completed promptly and efficiently. If there are foreign assets, or inheritance tax to pay, an experienced solicitor will be able to handle these far more easily than a lay executor who is trying their best but relying on the internet for advice.
Pressure from other beneficiaries
It can be particularly difficult if one family member is appointed executor, but there are a number of beneficiaries who understandably want their money as soon as possible!
Risks when using an unqualified solicitor
If you do decide to pay for professional assistance to administer an estate you do not have to use a solicitor. There are many people out there willing to help, but many of these are unqualified and unregulated.
Of course not all solicitors are competent and there are one or two who are sadly downright dishonest. However, the profession is heavily regulated and all solicitors must hold professional indemnity insurance in case something does go wrong.Clients also have the right to be fully informed about the costs before the work starts, and a right to complain.
Nothing can beat a personal recommendation, but you will want somebody who not only has the technical skills, but also the personal skills to act on your behalf.
How do you choose a good solicitor?
Professional associations such as the Society of Trust and Estate Practitioners and Solicitors for the Elderly require prospective members to have a certain number of years' specialist experience in this area and pass entrance exams. Both of these organisations have details of local members on their website.
There are also websites that offer you a solicitor from its "approved" panel. Be aware that the "approved" solicitor will probably be paying commission for the referral, and may not hold any specialist qualification.
Probate costs - is it worth paying a solicitor?
Employing a solicitor doesn't always result in astronomical fees. Most solicitors are happy to have a discussion about an estate and to provide a no obligation quote. Much as you couldn't expect to get a valuation for your house without the estate agent knowing the details, each estate is different. There are a number of factors that will affect the quote:
the number of assets being an obvious one; and
whether the paperwork is all in order can make a surprising difference to the amount of work needed.
At LCF Law, we are always willing to sit down and talk through with you how much of the work you wish to do yourself. If you do have time, there may well be some aspects you can deal with to help reduce the costs.
So, to return to the question of whether it is worth paying a solicitor to do something you may be able to do yourself, there is no one-size-fits-all answer, as each estate is different with different layers of complexity. Solicitors are in business, so naturally there will be a charge for their service.
However, we would always encourage a potential client to talk to us about what assistance they are looking for. At LCF Law, we will tell you how we can help and what the cost will be. You can then make an informed choice about what aspects you want help with.
For further assistance on this matter you can contact Ann on01943 885 782 or email directly.
---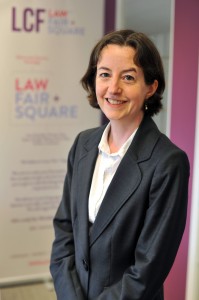 This article was written by Ann Christian. Ann qualified as a Solicitor in 2001 and has specialised in Private Client work since then. She is based in our Ilkley office.
She is experienced in handling estates with agricultural or business elements and where inheritance tax relief is negotiated. Many clients come to her when they are experiencing an emotionally difficult time in their lives - and Ann takes away any concerns and worries with her expertise and personable approach, so that clients can concentrate on the important things.
A member of The Society of Trust and Estate Practitioners (STEP) and Solicitors for the Elderly, Ann also sits part-time as a member of the First Tier Tax Tribunal.
You can contactAnn on01943 885 782 or email directly.