Everything is agreed, can I get a "quickie" divorce?
In the first of a series of articles Bradford based Family Law Solicitor , Harjit Rait, covers what you need to know about divorce.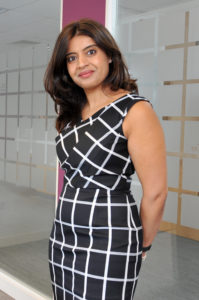 I am regularly asked about a "quickie" divorce and clients are surprised when I explain that there is actually only one ground upon which you are able to issue divorce proceedings and that is that the marriage has "irretrievably broken down".
However, you then have to rely on one of the following five facts explaining the reason for the "irretrievable breakdown of the marriage". Despite many calls for the introduction of a "no fault divorce", at present there is no such option in England & Wales.
Therefore, when considering divorce proceedings, careful consideration also needs to be given with regard to which of the following fact is to be cited in the Petition:
Adultery
Unreasonable Behaviour
Two Years Separation with the Respondent's Consent
Desertion
5 Years Separation
I shall, in upcoming articles, discuss the pros and cons of each fact in further detail. I can confirm however that whichever fact is eventually cited in the Divorce Petition does not affect the actual length of time it takes to progress the divorce, once the Divorce Petition is issued, or the cost of the divorce proceedings, on the basis that the Divorce is not contested.
In summary therefore, once the Divorce Proceedings are issued, the actual cost and length of time to obtain a divorce is the same, irrespective of which fact is cited in the Petition.
The only point to bear in mind is that there may be a delay before you are actually able to issue divorce proceedings if you intend to issue on facts (3) to (5) above as those facts require a period of separation of at least 2 years prior to issue of the divorce proceedings.
Here, at LCF Law, we have a highly experienced team of Family lawyers that can discuss all the options available to you depending upon the circumstances of your particular case, and provide transparent costs estimates, to enable you to make an informed decision as to the best course of action for you!
---
This article was written by Harjit Rait. Harjit is an Associate in our Family Law Department and is based in Bradford.
Harjit can assist in resolving financial matters arising from divorce or separation in a firm, pragmatic and cost effective manner and is a member of the Law Society Family Law Advanced Panel and a member of Resolution.
Find out how Harjit can help you call 01274 386 598 or ku.oc1701787512.fcl@1701787512tiarh1701787512