Refurbishment work completed at LCF Law's Ilkley office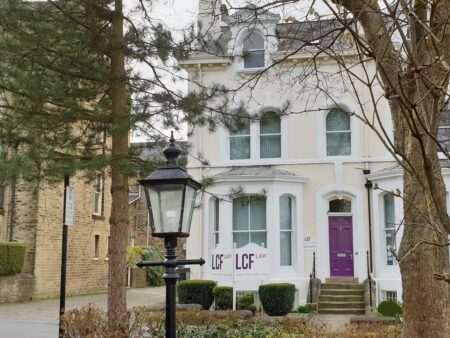 Work is complete on a major refurbishment programme at LCF Law's Ilkley office, which is the latest investment the company has made across its four Yorkshire offices.
The prominent four-storey building on Wells Walk, in Ilkley town centre, is home to 12 lawyers and support staff who provide a full range of corporate and personal legal services. In recent months, improvements have been made to the exterior of the building and internally it has been redecorated.
LCF Law, which also has offices in Leeds, Bradford and Harrogate, has invested heavily in its property estate in recent years.
In 2018, LCF Law's Harrogate office relocated to the town's tallest office building at The Exchange next to Harrogate Railway Station. The company has also recently expanded its Leeds office to a newly refurbished building at 33 Park Place.
This all coincides with the company unveiling a state-of-the-art new IT system across its four offices that offers the highest level of disaster recovery and data protection for both clients and staff.
Simon Stell, managing partner at LCF Law, said: "Our busy Ilkley town centre office has been a base of legal services for over 50 years and has become the first port of call for both businesses and individuals in Wharfedale requiring legal advice.
"The office's central location, just off The Grove and a two-minute walk from the railway station, with lots of parking nearby, combined with its highly experienced team, who provide expert advice across all types of corporate and personal legal services, means it serves a substantial client base throughout Ilkley and beyond.
"This refurbishment work has significantly improved the external appearance of the building, as well as the internal communal spaces and work areas. We've already received lots of positive feedback and there's no doubt it will be a great platform for our next phase of growth in Ilkley."
Simon added: "Our new IT system is another major innovation. In an economically, technologically and socially changing world, it's vital that we have the latest, flexible IT resource. It will further enhance the service our customers enjoy and gives our team a highly secure and Cyber Essentials accredited system, regardless of whether they are working in our offices or remotely."