Sale to employees gives analytics company the Edge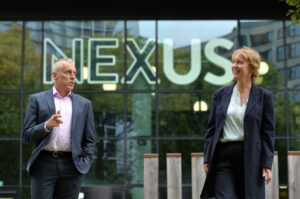 L-R : Peter Boden. and Cathy Cook
A Leeds-based data science business that specialises in demographic data analysis and forecasting has been sold for an undisclosed sum to its employees, in a deal that will see its team of 17 take full ownership of the company.
Edge Analytics Limited has been sold to an Employee Ownership Trust by its founder, Dr Peter Boden.Professional advice was provided by LCF Law and Sagars.
Established in 2005, Edge Analytics uses a unique blend of expertise in geography, data science and forecasting methods to support strategic and operational planning, policy development and service provision in private and public-sector organisations, both in the UK and internationally.
Dr Boden said: "Since I started the business 15 years ago, we have grown incrementally from just myself in a home office, to 17 full and part time team members based at offices within the Nexus innovation hub in Leeds. With clients in both the public and private sectors, we provide robust demographic intelligence to organisations and companies in the face of unprecedented population change in the UK, that informs their strategic planning.
"Having sold the business to the Employee Ownership Trust, the whole team now has a stake in the business. Our product development director, Richard Culf, and business development director, Andrew Fowler, who over the last ten years have been key to the development of Edge Analytics will continue to support future developments.
"We also have three members of the team taking on new roles as directors and I'm now looking forward to working closely with Martyna Jasinska, Dr Kate Staines and Dr Rebecca Hughes as they transition into their new roles. I feel selling the business this way gives both ownership, motivation and lots of opportunities to everyone in the business, as well as our clients."
Partner Cathy Cook, from LCF Law's corporate division, said: "Employee Ownership Trusts offer a great way of selling a business, whilst increasing employee engagement and maintaining continuity for the future. We are increasingly guiding businesses and their owners through this process and specifically in the niche technical and creative sectors, where there are often natural successors to the existing management teams.
"In Edge Analytics' case, it has enabled the founder to transfer ownership whilst continuing to mentor the next generation of the talented team. The tax advantages for both the selling shareholders and the employees also ensure that selling to an Employee Ownership Trust is very attractive."
The team at Edge Analytics consists of analytical specialists with undergraduate and postgraduate degrees in human and physical geography who carry out a unique blend of demographic data analysis. Dr Boden added: "Looking at all the possible options when it came to succession planning and exit strategies, the sale to an Employee Ownership Trust was very appealing. It will give our team and clients' stability and opportunity for further development and growth.
"We are currently carrying out a significant amount of work for the water industry, helping local authorities and planning consultants develop long-term plans and strategies for the next 25 years and beyond. As we exit the EU, it is a key moment for demographic change due to the resulting impact on international migration and population that in turn will influence how water companies, housebuilders, schools and many more organisations plan for the future. As we enter this new cycle of change, the sale of Edge Analytics to its employees will ensure continuity for our clients for many years to come."
If you would like to learn more about Employee Ownership Trusts, or have any other questions about different ways to sell your business please contact Cathy Cook on ku.o1701979131c.fcl1701979131@kooc1701979131c1701979131or call 01132 384 042
---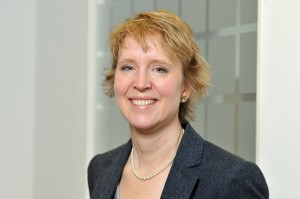 Cathy Cook is a Partner in our Corporate Department and is based in Leeds.
Her clients include owner managed businesses specifically suppliers into the large retailers for whom she has reviewed and drafted terms and conditions, framework agreements and outsourcing agreements.
You can contact Cathy 01132 384 042 or email ku.oc1701979131.fcl@1701979131koocc1701979131