Seeing the Full Picture
Harrogate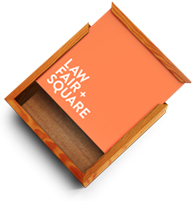 based Personal Law Partner, Mark Jones, details that when you instruct LCF Law weensure that you can see the full picture.
A news bulletin I was listening to recently reported that a car had been stolen in Newcastle and the Police had described the man they were looking for as "stocky". This did not strike me as the most helpful of descriptions. I suspect there might be quite a few stocky men in Newcastle. Sometimes in life we need a bit more information.
In an estate I dealt with recently the deceased held some money in an investment that had been recommended to him by a financial adviser. On the face of it, it was a good investment which had performed well. What the financial adviser had failed to mention was that this type of investment was quite difficult to dispose of, particularly after the investor had died. Doing so incurred various court and administrative fees and when these were factored in the return on the investment did not look quite so good.
At LCF Law we pride ourselves on making sure that you have all of the information you need. We do not just advise you on the legal point you ask us about, we tell you everything you might need to know even though you might not know you need to know it (try saying that after a few glasses of wine).
We can do this because of the real strength in depth we have across our four offices. We have lawyers who are experts in many areas of the law, some of which are not covered by many firms. Our lawyers have many decades of combined experience and we will often have advised hundreds of other clients in a similar situation to yours. The lawyer sitting in front of you has a team of colleagues behind him/her and that combined experience is there to support you throughout your matter.
For example, I deal with many estates owning rural properties and the fact that LCF Law is one of the few firms with a specialist planning department enables me to call on expertise which is often vital in bringing out the full value of a property for the beneficiaries.
When you instruct LCF Law we will ensure that you can see the full picture.
In the meantime, if you happen to be stocky you might want to steer clear of Newcastle over the next few days.
---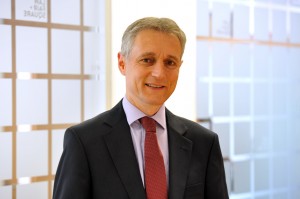 This article was written by Mark Jones. Mark is an Partner in our Personal Law Department and is based in Harrogate.
Mark specialises in the creation and administration of trusts, tax planning and wills as well as probate work, particularly those where the family has fallen out and contentious issues have arisen.
To review your Will and the surrounding arrangements please contact Mark Jones on 01423 502211 or ku.oc1701789869.fcl@1701789869senoj1701789869.kram1701789869